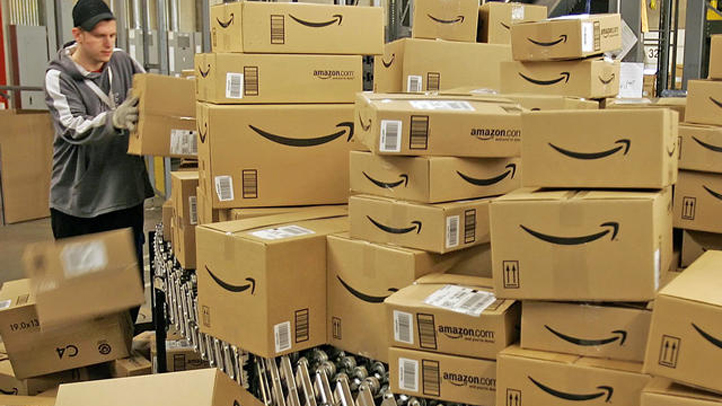 Workers in an Amazon fulfillment center in Delaware will vote to decide if it should unionize, according to reports.
Employees "successfully petitioned the National Labor Relations Board to hold union elections," according to Bloomberg News. The union election petition was filed by the International Association of Machinists and Aerospace Workers on behalf of the Amazon facility's 30 equipment maintenance and repair technicians in Middletown, Del.
John Carr, a spokesman for the IAMAW, said that both Amazon and the union have agreed to the election held on Jan. 15. However, the union only covers the 30 technicians, not the more than 1,500 other workers at the facility.
U.S. & World
News from around the country and around the globe
Amazon has strongly opposed to organized labor, including monitoring for union activity, so it's interesting to see that the company is hanging back for the election.
"We respect the individual rights of our associates and have an open-door policy that allows and encourages associates to bring their comments, questions, and concerns directly to their management teams," Mary Osako, an Amazon spokesperson, told Bloomberg. "We firmly believe this direct connection is the most effective way to understand and respond to the needs of our workforce and do not believe there is a need for third-party representation."
Amazon is facing another union fight in Germany, but Amazon doesn't appear to be in a hurry to end the strikes. However, labor leaders see the Middletown fledgling union as a "foot in the door."