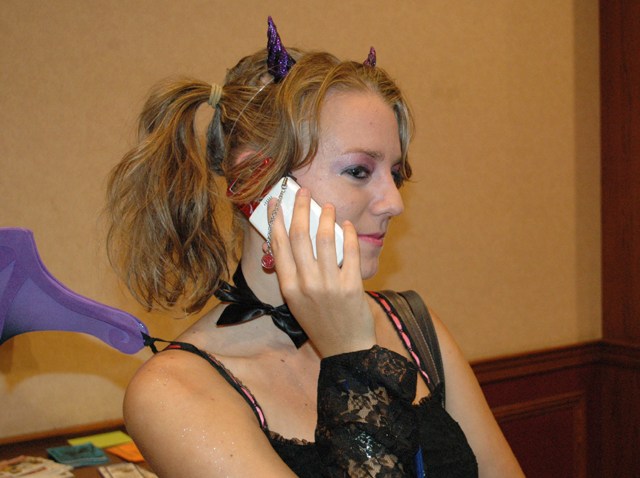 Is there a convention that brings together more smart phone user than Comic-Con? It's hard to imagine.
The floor of the comic book and popular culture show is full of people carrying iPhones, Androids and Blackberrys. And they demand them to work.
"For videos, for gaming, for streaming, for blogging, for texting... the phone call is probably the last thing they use it for," said Steven Johnson with the San Diego Convention Center. The convention center used to be lined with pay phones, those are all gone, now it's adding a growing number of cellular cites.
U.S. & World
News from around the country and around the globe
Courtney Pendleton with AT&T said they have "tripled the capacity inside the Convention Center since last year's event."
AT&T has doubled the capacity of cell sites in the area surrounding the center.
Ken Muche with Verizon said they expect higher demand each year of Comic-Con and have also added capacity to each cell site inside the Convention Center. Muche said they will monitor cellular traffic and bring in additional cites mounted on trucks if they're needed.
AT&T said they will watch their network's performance 24-hours a day throughout Comic-Con.
While Steven Johnson with the Convention Center can't promise there won't be dropped calls he said they are ready for the challenge.
"The technology and the way we communicate has changed dramatically since this building opened up 20 years ago," said Johnson, "We are constantly upgrading and adjusting the systems."