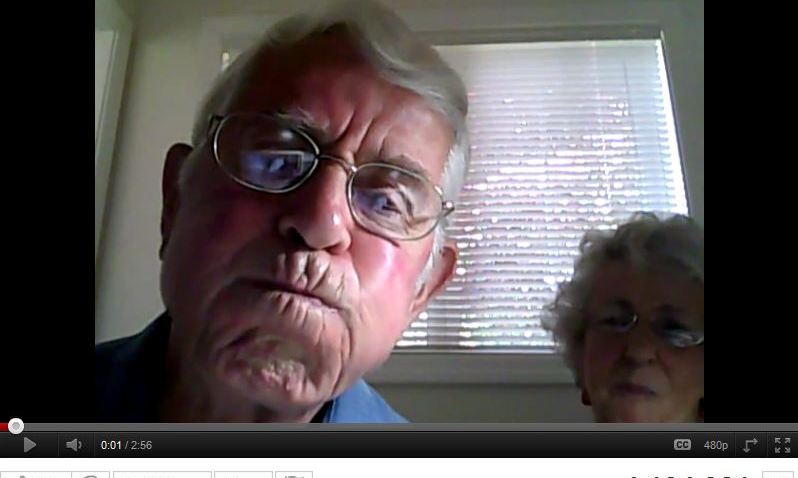 Whether it was 86-year-old Bruce Huffman singing, doing a monkey impression or asking his wife, Esther, 79, to "see your boobs," the elderly couple trying to figure out how to work their webcam is entertaining -- and their accidental video now has more than 4 million views on YouTube.
The Huffmans were trying to figure out how to work their computer's webcam when they recorded about three minutes of footage, which their granddaughter uploaded to YouTube and called it "Webcam 101 for Seniors," according to the Associated Press. The McMinnville, Ore. couple met at a retirement community and recently purchased a laptop to record videos for their grandchildren which started the whole viral sensation.
The couple were married in 2004, when Esther married widower Bruce for his joie de vivre, which is plainly evident in the video.
U.S. & World
News from around the country and around the globe
While the elderly and technology are usually a tired gag in itself, the video shows much more. It shows a glimpse of a couple who get along and don't let minor frustrations ruin their happiness.