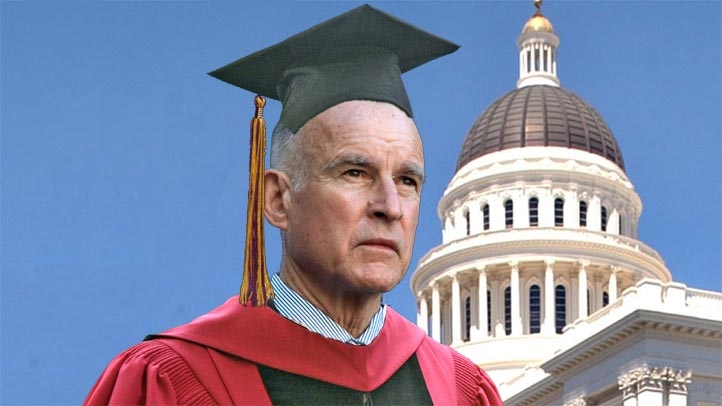 Maybe Jerry Brown has the wrong job.
He tells the LA Times that he's deeply concerned about the pay of university administrators and what he sees as California's failure to develop homegrown talent to run public university campuses.
This is the second time he has weighed in on these subjects.
U.S. & World
News from around the country and around the globe
Someone so interested in academic administration really should think about a job as, say, a university president.
These subjects, however, should not be the concern of a governor -- especially the governor of a state with a huge, persistent budget and governance crisis.
Especially when that governor, after six months in office, hasn't done anything to alter the structure of the state to address the crisis.
This doesn't mean that higher education shouldn't be a concern of a governor. It should be.
For example, one big issue that a governor should be talking about is California's lagging in its percentage of college graduates.
California badly needs to boost its rate of college graduates just to keep up with its current economic needs. The state has been losing ground here, in part because of the quality of its schools and in part because cutbacks have reduced access to higher education.
Brown himself cut $1.3 billion from the budget for the two university systems this year. A governor should be figuring out how to reverse those big cuts -- not obsessing about a San Diego State University president being paid $100,000 more than his predecessor.
The fact that Brown is doing the opposite is evidence of a myopia that's unattractive in a governor -- but would be perfect for a details-oriented college administrator.
Photoshopped image by Jerry Brown by Olsen Ebright.