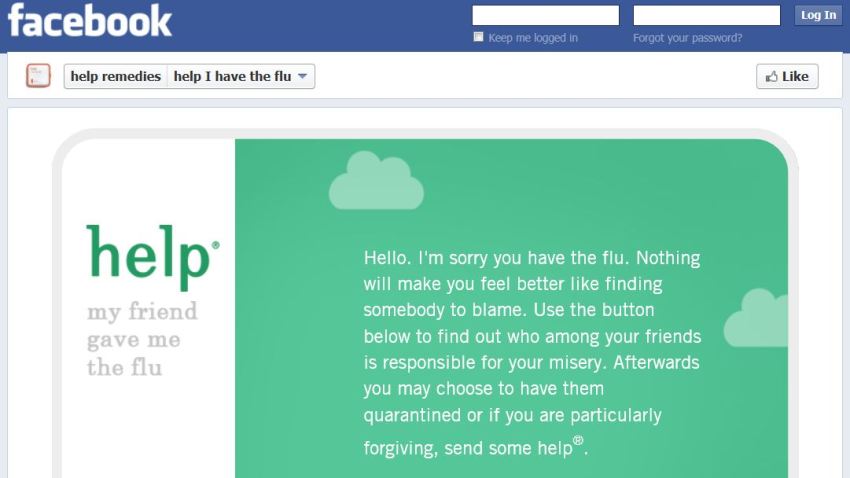 Once you have the flu you will probably have plenty of time to miserably think who infected you. Now, with a new Facebook application, you can finger many of your Facebook friends as the culprits.
Hello. I'm sorry you have the flu. Nothing will make you feel better like finding somebody to blame.
The app has a "Who Made Me Sick" button that tracks down people who may have the flu and allows the user to message the prime suspects or -- of course! -- purchase Help flu or cold remedies.