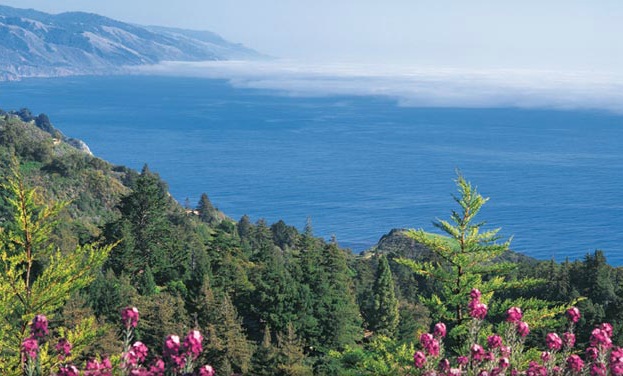 ON THE WAVES: Sometimes we worry that California has so many iconic images and pastimes and pursuits that other states may be lacking. Are we hogging all the good stuff here on the West Coast? Well, we certainly hope not, and the Golden State is pretty cool and not too covetous with happy experiences. Still, a pursuit and a place that are very much associated with pleasure happen to be very much associated with our state, and when they come together, it is worth mentioning. The pursuit is surfing and the place is Big Sur -- you're with us on the California icon aspect of those two things, right? -- and Ventana Inn & Spa has a package on involving both. It's a partnership with Billabong, which is a name you know if you've ever surfed, dreamed of surfing, watched a surf movie, or visited an ocean.
DREAM PACKAGE: The Billabong Big Wave Excursion deal, which is on now through the end of 2013, includes overnight deluxe accomos for two adults and a four-hour lesson on the waves (that's also for both adults). There's a posh spa treatment in the mix, to ease those muscles should you tumble off the board once or twice (par for the course for a surfing gromit). Other good stuff on the extras list includes daily yoga and Japanese hot bath access (all very surfing-friendly stuff). Oh, and an online Billabong discount, too.
PRICES ET CETERA: The package kicks off at $2010 and advance reservations (like five days in advance) are a must. So, who do you know that needs a big dose of Big-Sur-o-sity and a surfing lesson where they're the center of attention? Both of these things are on many a bucket list, we're sure.
Copyright FREEL - NBC Local Media