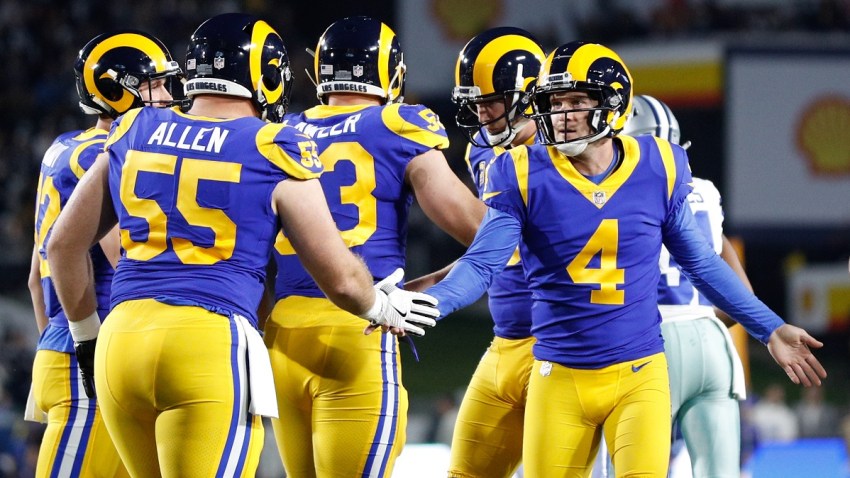 The Los Angeles Rams visited Belvedere Elementary School in East Los Angeles Friday to build a playground and beautify the campus.
The initiative was a part of the team's 11th annual Community Improvement Project. Rams head coach Sean McVay, General Manager Les Snead, COO Kevin Demoff, players, cheerleaders, front office staff and mascot upgraded the school's play and social spaces by building a new playground structure, painting murals, basketball backboards, and landscaping.
Belvedere Elementary School is the franchise's fourth project in the Los Angeles area, following projects at Woodworth Elementary in Inglewood, Figueroa Street Elementary in Vermont Vista, and Twentieth Street Elementary in Central-Alameda.
All equipment for the playground was provided by Playcraft Systems.
Since returning home to Los Angeles, Rams staff members have provided more than 6,000 hours of community service and impacted 36 non-profits and 56 schools through the Staff Day of Service program.