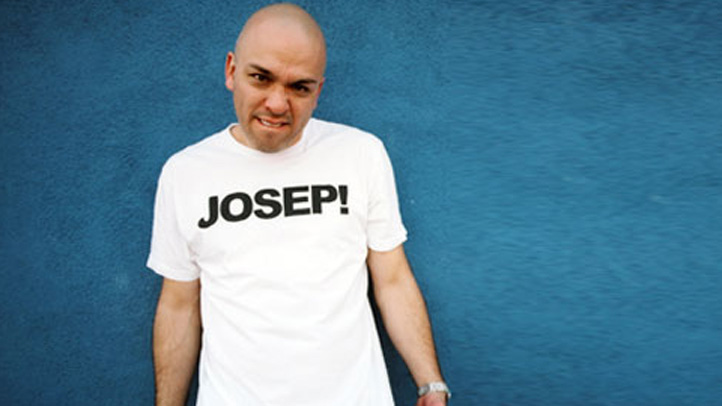 The second winter storm to hit this week is expected to bring heavy rain to the Southland Friday evening, which could trigger flows of mud and debris in areas scorched by wildfires.
Light showers and cloudy conditions Friday morning were expected to pick up in the afternoon, said NBC4 Meterologist David Biggar.
"Most of these showers will be small and quick moving, just enough to wet the ground before moving on," Biggar said.
The main event is supposed to start Friday evening in Ventura County before moving into the Los Angeles basin and into parts of Orange County a few hours later. The heaviest rain in the Inland Empire will hit overnight.
Heavy rain will bring the potential for flash flooding and mud flows in the region. Flash flood watches were issued for the foothils, area mountains, and locations with burn scars, Biggar noted.
Friday's storm is expected to produce between a half inch to a an inch of rain in lower elevations, three-quarters of an inch to one and a half inches of rain in the foothills, and one inch to an inch and a half of rain in elevated locations, according to Biggar.
Most winter shelters extended their hours due to the cold and wet weather conditions Friday. The temporary extension will be in effect through Sunday morning, when the shelters will resume normal hours, authorities said.
Strong winds were also expected Friday night, mainly in the mountains. Lower elevations can expect 10 to 15 mph winds, while mountain areas should expect 30 to 40 mph winds with gusts up to 50 mph.
"This will be a good snowmaker for the mountains," Biggar said.
Areas above 4,500 feet should expect four to eight inches of snow, and areas above 6,000 feet can expect to get at least eight inches. Areas between 3,500 feet to 4,000 feet may see a dusting of snow.
"By the time when we all wake up on Saturday morning, it looks like it's going to be relatively quiet out there, we'll probably have a few lingering clouds," Biggar noted. "It will still be snowing up in the area mountains."
He added that lingering snow showers throughout the day and low snow levels could result in snow on the Grapevine and Cajon Pass Saturday morning, which could affect those driving through for the holidays.
Christmas Day is expected to be dry with mostly sunny skies and cool temperatures, according to Biggar.
"We are still watching a weather system for Monday, but it looks like it should stay off the coast," he said. "In this case we would just see some clouds around the region."
NBC4 wire services contributed to this report.