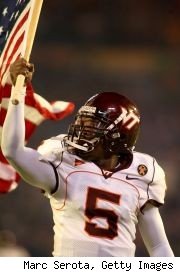 What to Know
July 26-28, 2018
Commerce Casino, LA Live, Mission San Juan Capistrano
Celebrating Latino-owned vineyards in both the Golden State and Mexico
A summer night, a line-up of cheesy, spicy, vegetable-luscious, chicken-savory vittles, and more vittles beyond those, and sublime wines, too, all in support of an excellent organization?
It's hard to top all that, but the annual AltaMed Food & Wine Festival keeps finding ways to be even more excellent, in all the ways.
Way #1?
The Scene
What to do, where to go and what to see
It is a benefit for AltaMed Health Services, as the name suggests, "the nation's largest, independent federally qualified community health center." Attending the food festival on one night, or all three nights, means you're contributing to the well-being of many of your neighbors.
Way #2?
The fest spotlights vineyards and wines that are Latino owned, both here and in the Golden State, so finding a new label, a new winemaker, and a new destination to adore? Very probable. And that top-notch eats are paired with the vinos only further brings out what makes them so spectacular.
Way #3?
AltaMed Food and Wine Festival will welcome revelers at a trio of spots, including Commerce Casino's Crowne Plaza Ballroom on Thursday, July 26 for a Grand Tasting, LA Live in DTLA on Friday, July 27 for East LA Meets Napa, and Mission San Juan Capistrano on Saturday, July 28 for OC Meets Napa.
In addition to the sublime sips, a host of Los Angeles and Orange County restaurants will make a delectable showing, with the emphasis on Latino-owned eateries.
Now that we've counted some of the stand-out ways this festival rocks, you'll likely want to make your way to a ticket or two. How to start? By visiting this site.
And note that a Riedel Cabernet wine glass is part of each admission. Sweet.
And even sweeter?
You'll be sending love to AltaMed and the many people made stronger, healthier, and happier by its services, and to Latino-owned vineyards and restaurants, and to yourself, when you're eating all of that amazing food and finding fresh cabs and chards to enjoy, for years to come.
Copyright FREEL - NBC Local Media