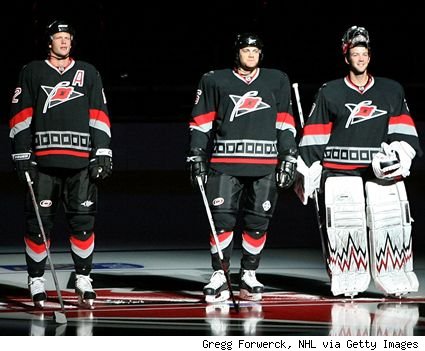 What to Know
Tuesday, July 24
Skirball Cultural Center
$12 general
Work hard, though we might, and run errands, though we do, and deal with appointments, though we must, and address life's this-n-thats, though we shall, we always keep one goal in mind: Find that happy place at the end of the day.
For many kids who grew up in the 1980s, that happy place was "Fraggle Rock," a spirited, song-filled series created by wonderpuppeteer Jim Henson and his talented, vision-big team.
The HBO gem ran through to 1987, leaving all of those Fraggle-loving tots still searching for the cozy caves that once housed Gobo, Mokey, Red, and all of the sweet Fraggle favorites.
The Scene
What to do, where to go and what to see
Search no longer, former '80s kids, for Fraggle Rock has been sighted, and it can be found, at least in memory, cheer, and camaraderie, at the Skirball Cultural Center on Tuesday, July 24.
That's when people who worked on the sweet-of-heart show gather to reminisce, to show clips, and to enjoy the 35th anniversary of "Fraggle Rock."
Puppeteer Dave Goelz and Karen Prell (who played Red!) will chat about all things Fraggledom with moderator John Tartaglia. Also? "(P)uppet surprises" are promised, which sounds like as perfect a reason as any to attend.
Another also?
If you buy a $12 general ticket to the 35th anniversary night, you'll also score free entry to The Jim Henson Exhibition: Imagination Unlimited ahead of the 8 o'clock event.
The comprehensive look at the life, career, and joyful mind of Jim Henson is on view at the Skirball through Sunday, Sept. 2. And the free entry time on July 24 for "Fraggle Rock" ticket holders? You'll want to be there starting at 6:30 p.m., or 90 minutes ahead of the Fraggle fun.
Are you ready to "dance your cares away," find that happy place, and finally visit "Fraggle Rock" for an evening?
Best tell your favorite Doozers to put down their tools for a few hours, then invite them along to this special and loving look-back at a phenomenon that touched millions of hearts.
Sappy? No way. Learning about feelings, understanding deeper issues, and expressing happiness is part of the Fraggle way.
Copyright FREEL - NBC Local Media