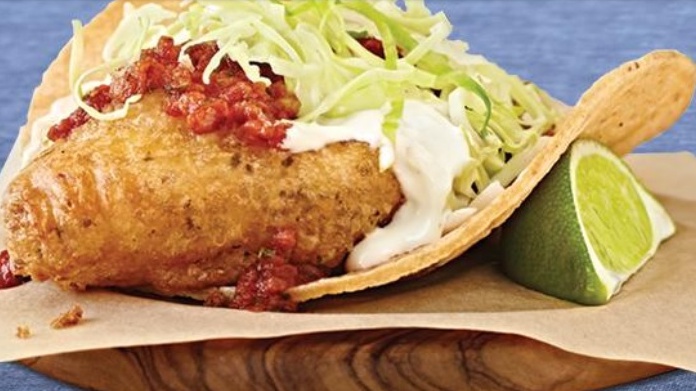 What to Know
Thursday, Oct. 4
Various places
Check out dineLA's new Taco Trek, a line-up of our region's greatest taco places
We've all met that zany individual who likes to rock socks depicting their favorite food, and t-shirts, and hats, and neckties, too.
But sometimes, if you love a food, say, like tacos, a pair of socks covered in cheese-stuffed tortillas is only the first step in the process of showing your ultimate foodie fealty.
For you, dear friend, wear your taco love on your sleeve.
The Scene
What to do, where to go and what to see
You weave it through your heart. All of your devotion is threaded so deeply, into your soul, that the idea of taking that food-directed devotion off, like a t-shirt, never crosses your mind.
You're the sort of individual, in short, that inherently knows the date of National Taco Day: Oct. 4.
If you've been counting down to the holiday, it is nearly here, and the savings on meaty, crunchy, soft-tortilla'd treats are to be found around town. So, yeah, slip into your taco-emblazoned clothing, if that's your jam, and head out on Oct. 4 for...
Rubio's Coastal Grill: Download the coupon found on the restaurant company's site, then go to a Rubio's on Oct. 4, then purchase a beverage, and hooray: A complimentary fish taco shall be yours.
Tocaya Organica: It can be pretty rare to see the word "all" during a giveaway event, but that won't be the case with this restaurant line-up, which has outposts in West Hollywood, Venice, and several other spots. Choose from "all" the tacos available, buy one, and get one free (yep, "of equal or lesser value"). Mmm and mmm.
Guisados Burbank: dineLA, the Restaurant Week overseen by Discover LA, is releasing a cool Taco Trek rundown of some of SoCal's greatest taco spots. Should you stop by the launch party and mention "dineLA Taco Trek," you'll score a freebie (think Bistek and Salsa Roja tacos). Good to know? This is a "while supplies last" deal.
Acapulco Restaurant and Cantina: Score a soft taco, for free, or a crispy taco, for free, when you say the word "TACO" to staffers at any Acalpulco location on Oct. 4. Tacos include beef machaca, chicken machaca, and, yum, picadillo beef. How many can you get? It's a "one per guest" kind of offer.
Copyright FREEL - NBC Local Media