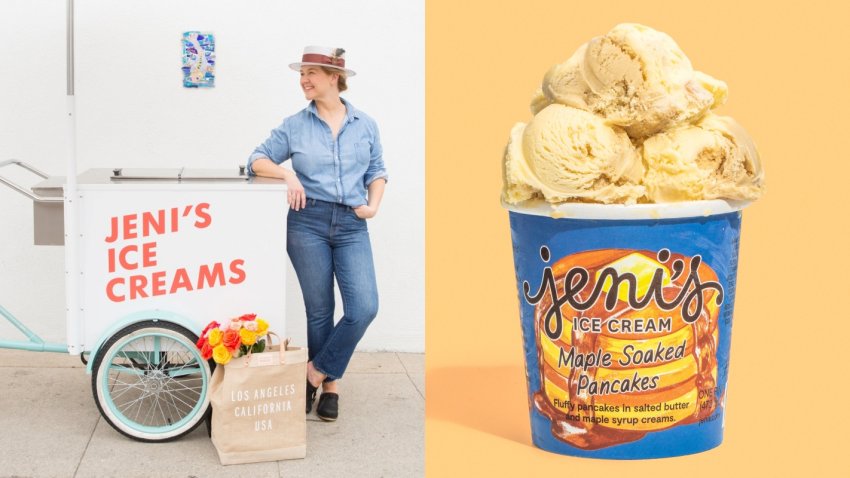 What to Know
Ice Cream for Breakfast Day is the first Saturday in February
Jeni's Splendid Ice Cream is asking fans to share photos on social media on Feb. 5, with a hashtag, to go for a world record
Five people will win a 12-month Pint Club membership at the scoop shop
Let's be frostily frank, right from the gooey get-go: Ice Cream for Breakfast Day can really be any day you choose, whatever the calendar might say, if you have some of the creamy confection in the freezer, and a spoon, and a bowl.
Honestly, though, do you even need a bowl nearby to celebrate? You do not. So just pretend we didn't type "bowl" earlier, if the whole "get a bowl" step keeps you from consuming ice cream faster (of course, don't go too fast, because brain freeze and so forth).
But the national food observance officially gets scooping on the first Saturday in February, each and every year, and how fans of the timeless treat approach the holiday can run the goodie-focused gamut.
Jeni's Splendid Ice Creams has a fanciful notion for the 2022 occasion, and it involves breaking the world record for the most people eating ice cream for breakfast.
It's an "unofficial" approach to breaking a wacky record, keep in mind, so call this the Jeni's happening a light-hearted lark, but one with a great prize for five fortunate winners.
You'll want to share a photo of your morningtime ice cream from 9 a.m. to noon on Feb. 5, 2022, and add the hashtag #IceCreamIsBreakfast. (That's 9 a.m. to noon in whatever time zone you happen to be in.)
The places to post? Head for Instagram, Facebook, TikTok, or Twitter, says the company's team.
As for the giveaway? Jeni's says that "Five lucky participants will win a 12-month Pint Club membership, so they can enjoy ice cream for breakfast all year long!"
Adding to the mirth of the moment? All Jeni's Splendid Ice Cream Scoop Shops will open at 9 a.m. on Feb. 5, in case you need to swing by and purchase a pint.
And currently, there's a limited-edition flavor on the Jeni's line-up that suits the theme and timing of the celebration well: Maple-Soaked Pancakes, yummy.
Read up on all you need to know about the scoop shop's approach to the sweet holiday, posting, and going for 12 months of luscious ice cream pints now.
And if you win those pints? Sorry bowls: Everyone knows that a just-opened pint, and chilled spoon, are pretty much the planet's most perfect pairing.