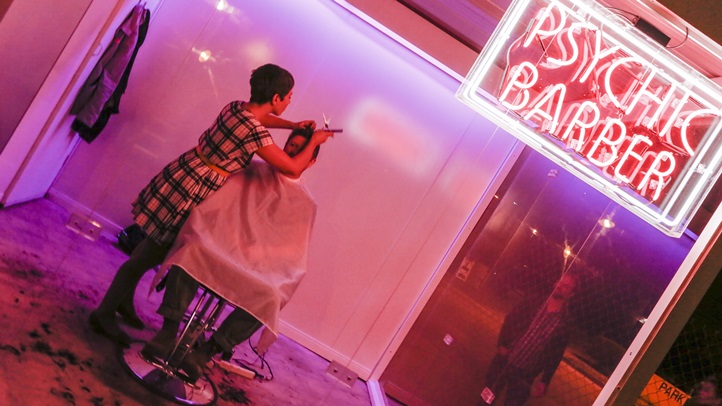 While there are as many forms of expression and ways of making art as there are canvasses and lumps of clay and skeins of yarn and walls in galleries, there are really only a few oft-practiced ways in which we approach an art-themed outing.
One? We visit a location to see a specific show or exhibit. Or two? We arrive somewhere fully expecting to be surprised, bewitched, and submerged in the unknown.
There's a middle path, of course — multiple middle paths in art-going-out-to-seeing, surely — and the middle way is well-represented by ArtNight Pasadena. The twice-a-year free night, which lands around the Crown City on Friday, March 13, is very much about showcasing many of the lauded institutions and galleries and centers that call the city home.
The Scene
What to do, where to go and what to see
But within those places, and outside of them? There shall be delights and weird doings and surprises and music and performance, the kind of thing you didn't know you were seeking until it finds you. So you stand for a minute or two, soak it in, appreciate it a little or a lot, and then move on (or stay all evening).
You'll know the places on the roster, like Armory Center for the Arts and Art Center College of Design and Pasadena Conservatory of Music. Culture Shock and the Los Angeles Children's Chorus and Yarn Bombing Los Angeles will be about, entertaining and engaging and prodding onlookers, and onlisteners, to more questions and deep thoughts.
It is a Friday night, though, so those deep thoughts require dinner. Look for a host of food trucks, like Kogi and Slammin' Sliders, to be stationed outside all of the locales showing and making and performing art.
But does "showing and making and performing art" go the distance, description-wise? When you walk the middle paths as an art lover, toward known properties and unexpected surprises, you leave with fresh ideas and notions, if all goes well.
And it usually does. That's pretty fab, for a Friday, fresh ideas, delivered for free to your brain/ears/eyes, and maybe a food truck burger or two for a tenner.
Copyright FREEL - NBC Local Media