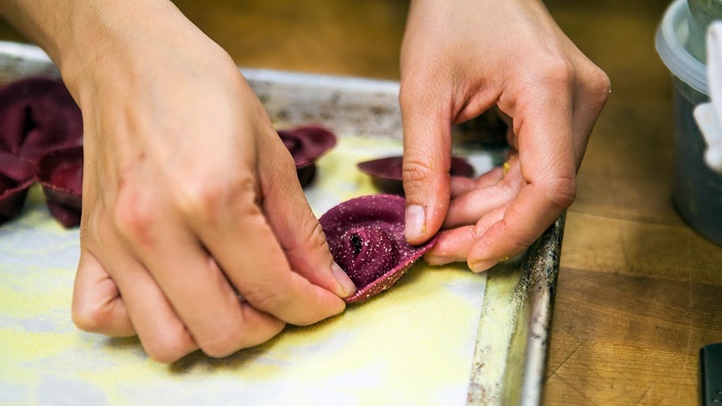 Volunteering, donating, pitching in on gathering much-needed goods for care packages?
Southern Californians have joined a number of important efforts in the last few weeks, efforts that seek to provide funds, goods, support, and comfort to the people of Puerto Rico, Florida, and Texas following the devastating spate of recent hurricanes.
Restaurants around our region are also helping out in myriad ways, with a number of venues committing to donating part of the price of a dish to the relief effort.
The Scene
What to do, where to go and what to see
Beginning Saturday, Oct. 7, and running through Saturday, Oct. 14, "100s chefs + mixologists" will participate in LA Loves Puerto Rico, an area-wide, large-of-scope fundraiser that is set to include hundreds of dine-out meals and drinks.
The upshot? Order one of those dishes or beverages during the week-long fundraiser and know that all the proceeds will be donated to Unidos Por Puerto Rico.
The list of choices is a long one. Choose the sofrito chicarron tacos at Surfside during the eight-day fundraiser, or a rum sour at The Bazaar by Jose Andres, or the coconut rice pudding at Woodley Proper, or a Puerto Rican pizza at Birba, or a whole line-up of libations, desserts, and main meals.
Other relief-oriented specials are popping up around Southern California, too. All Katsuya locations in the area are offering a Kokoro Relief Roll through Sunday, Oct. 15. The roll, which includes shrimp tempura, avocado, cucumber, and is topped with spicy tuna, spice mayonnaise, and unagi sauze drizzle, is priced at $16.
Two dollars from each roll will be donated to The Hurricane Relief Fund at the American Red Cross.
And at Union in Pasadena?
A quartet of pasta dishes will be front-and-centered in the #pastaforthepeople fundraising promotion. Each week a special pasta will be featured — bucatini cacio e pepe is up first — and a portion of the proceeds from the meal will go to the American Red Cross, all to support disaster relief in Florida, Puerto Rico, and Texas.
More fundraising efforts around LA will surely bloom in the weeks ahead, so check with your go-to eateries to see if they'll be hosting special events, dishes, or drinks to help out those who need our immediate attention and support.
Copyright FREEL - NBC Local Media