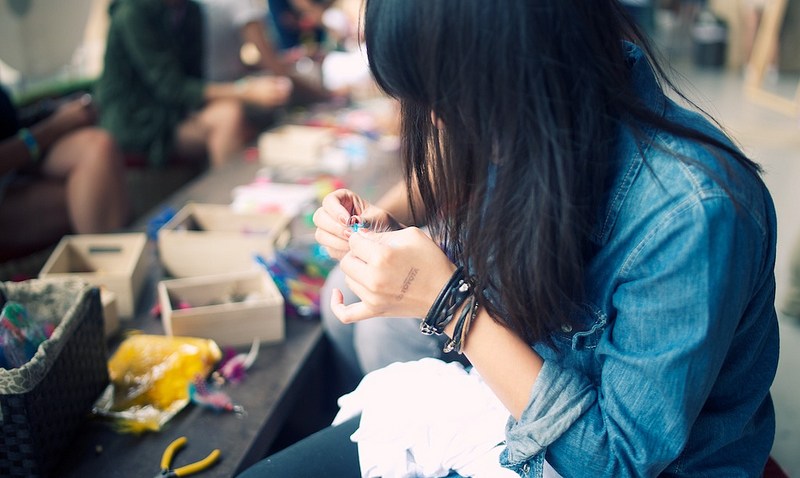 Small Business Saturday was greeted with open arms, and wallets in most corners, meaning it will be back next year and all years to come.
The only frustration for many people is that is it just one of 365 days of the year. That said, there are ways to keep the spirit of that particular November holiday in your heart, and in your checkbook, if that's important to you. One way? Attend and support food and art and craft and goods fairs where the people behind the table live in the area you do.
There's an easy way to do just that on the Saturday following Small Business Saturday, and the following Sunday, too: Hit Unique LA at the California Market Center.
The Scene
What to do, where to go and what to see
One of Southern California's biggest cool-stuff-for-sale spectaculars definitely has a "buy local" bent, as the name implies: Unique LA now attracts the work, muscle, and talent of over 300 artists. After a half decade on the scene, one can expect that.
The dates are Saturday, Dec. 1 and Sunday, Dec. 2.
A ticket is 10 bucks at the door, and 10 percent of that will go to Inner-City Arts, a downtown-based non-profit.
So, what will you find there besides plenty of quirky tees and pieces of jewelry and artworks for sale? Free cocktails, free DIY lessons, some DJing, some photo-booth-ing, and food for sale from local food trucks. (This is the penthouse, as noted, so don't look for the trucks themselves.)
It's good stuff, but more importantly it is a local angle that continues to gain steam. Best of all, if you buy a holiday gift there, you get to brag to your giftee about how you kept it Cali this year.
Yeah, you have our permission to say "kept it Cali," if anyone balks.
Copyright FREEL - NBC Local Media