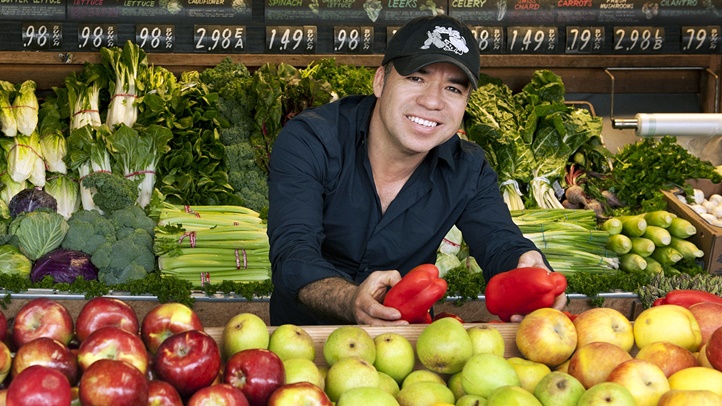 While digging out your lucky serving platter, the one that's shaped like a giant cranberry, is an auspicious start to the season of cooking, hosting, and gathering, there is a hard fact that must be addressed: As cute as the cranberry platter is, it cannot sit empty, devoid of snackable tidbits, not if you plan on welcoming guests for a festive holiday feast.
Filling all of your adorable, yuletide-themed dishware needn't be a task that overwhelms or perplexes, however. The food experts at the Original Farmers Market are available to offer tips, guidance, and zazz to your feasty menu planning.
It's true and lovely that the merchants, chefs, butchers, and fruit pros of the historic venue will gladly guide you on gourmet matters any day of the week.
The Scene
What to do, where to go and what to see
But should you stop by the clocktower'd gem on Saturday, Nov. 4 from 11 a.m. to 4 o'clock, you'll encounter an edible-tastic line-up of cooking demonstrations, food samplings, money-saving deals, and more do-up-the-holidays awesomeness.
It's the Fall for the Holidays: Gourmet Grocers' Open House, a five-hour event that will help home cooks whip up the most sparkly Thanksgiving, Hanukkah, Christmas, New Year's Eve, and Celebrate the Season dinners and drinks they can.
On the roster? A porcetta cooking demonstration at Huntington Meats, turkey carving with Farmers Market Poultry, and holiday pies at Michelina Artisan Boulangerie, just to name a few of the meal-rich many.
Monsieur Marcel will have a number of sampling stations abuzz, with fine chocolates, chimichurri, Prosecco, and other delights rocking the small bites scene.
Other merchants, too, will offer goodies to taste, like Sur La Table, where cider is the sip of the day, and T&Y Bakery, which'll go full strudel for the Open House.
Book signings, bow-making demonstrations, dog cookie decorating, and a host of hands-on workshops will also weave through the busy, info-packed day.
Even if you're fully set for what you intend to bake, fry, and sauté come the holidays — you have your trusty cranberry platter at your side, after all — the Gourmet Grocer Open House might inspire creative notions for future holidays.
Or at least a little gourmand-style gumption, the kind of get-up-and-go many people are seeking when November arrives and a number of nog-filled, turkey-tastic to-dos are on the near horizon.
To-dos that don't plan nor cater themselves, it goes without saying (though we said it). For inspiration, and that cheerful holiday feeling, swing by Third & Fairfax on Saturday, Nov. 4 for a foodly spark of imagination.
Copyright FREEL - NBC Local Media