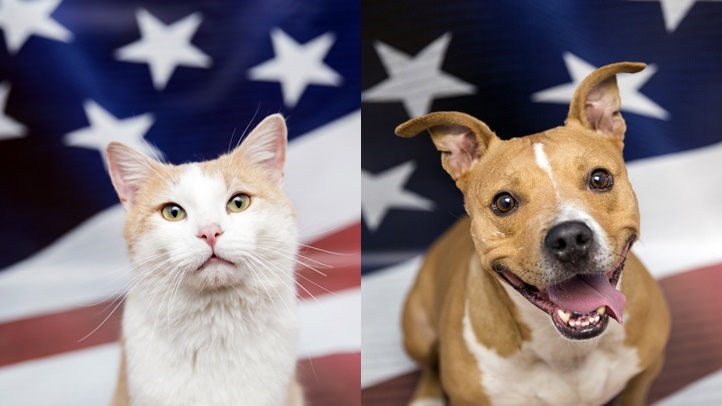 What to Know
Best Friends Animal Society
270+ participating rescues and shelters
$25 donation to cover a future family's animal adoption fee
Are you extra aware of the rhythms of the seasons and the predictable ebb and flow of the calendar?
Then you generally know what blooms when. You know when traffic gets heavier around town.
The Scene
What to do, where to go and what to see
And you know that animal shelters have a way of filling up in the warmer weather, and often around the Fourth of July, when booming noises can send animals on the run and into the shelters.
In July, there's a 20% increase in animal intake at shelters as compared to other months, says Best Friends Animal Society.
With that in mind, Best Friends has just launched "Pay It Forward," a 10-day campaign that will cover over 270 rescues and animal shelters across the country.
How it works? The organization is asking those who adore their own smoochies, and who want to help strangers connect with their own forever critters, to donate $25 at the Save Them All campaign web site.
That amount will cover a future animal adoption fee for some family down the road, and perhaps sooner than soon.
The goal is to save 10,000 pets from what's raised during the 10-day campaign run, which opened on June 25.
"If you get excited when a stranger pays for your coffee, imagine the joy you'll bring someone who is ready to adopt their next best friend and finds out the adoption fee has been covered," said Julie Castle, chief executive officer of Best Friends Animal Society.
Ms. Castle continues: "Our goal is to help get 10,000 pets into homes and make a huge difference during a really crucial time for shelters."
We're coming up on that time, as we head into July, so, if you can, help that future animal-loving household out right now, and all of the rescue groups that so generously dedicate themselves to helping our furry friends.
Copyright FREEL - NBC Local Media