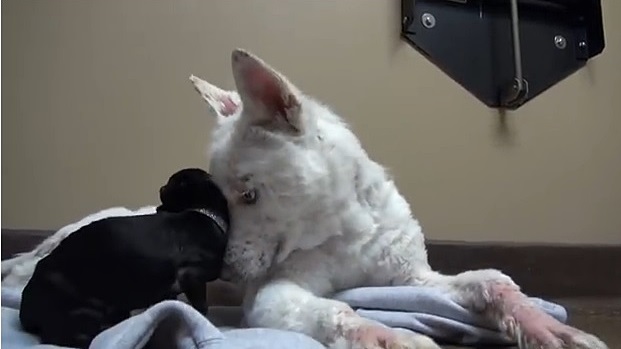 Seen this one on one of your feeds in the last day or two? You likely have: The story of SoCal pooches Frankie and Miley has now been shared well over two million times on YouTube.
And it is hard not to watch this one on repeat, though the origin stories brim with heartbreak: Miley, a large cream-hued hound, was found living in a Los Angeles trash pile. And while she was very sick, and covered in patchy sores, and obviously need in quick-response care, it still took rescuer Eldad Hagar some time to convince her he was a friend.
Mr. Hagar, along with his wife Audrey, is the founder of Hope for Paws, a Southern California-based organization dedicated to helping "animals who suffer and die every year from abuse and neglect."
The Scene
What to do, where to go and what to see
But their rescue mission has gone wider. Much wider, in fact; they've got over 233,000 Facebook followers, many of whom have been inspired by the Hagars' dedication to rescuing street dogs and securing medical treatment, and later foster and forever homes.
Miley was such a dog when she was found in November. Intensive veterinary care, rest, food, and TLC has helped in her recovery, as was the introduction of a new pal named Frankie, who was found living in drainpipe.
Watching the smaller, rascalier Frankie frolic with the staid but clearly content Miley is a treat, and ensures the Hope for Paws video is well on its way to the viral animal hall of fame.
To follow the dogs' sweet recovery stories, or donate or foster via Hope for Paws, read on, but only if you're prepared for extreme heart-tug-ability.
Copyright FREEL - NBC Local Media