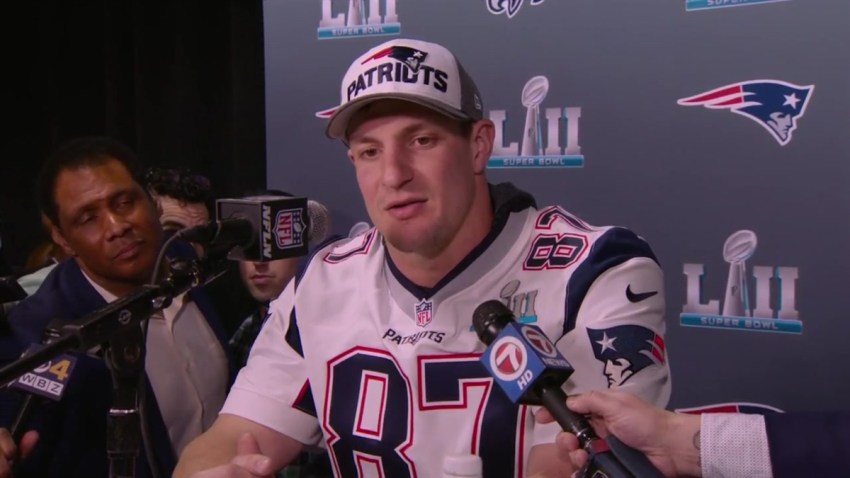 What to Know
Friday, Dec. 22
10 a.m.
Ventura Harbor
What's the most California-y Christmas-type to-do around?
Would you cite the many colorful lighted boat parades that happen just off our shores? How about an aquarium otter eating a giant candy cane made of ice? Or would the surfing Santas, like the one that famously visits San Diego's Seaport Village, make your Christmassy California cut?
There are so many quintessential Golden State sights come December, but one of the most awesomely oceanic, and perfectly Pacific, is the annual Santa Paddle at Ventura Harbor.
The Scene
What to do, where to go and what to see
True, this beloved lark of a holiday splash-around was originally scheduled for Dec. 9, but was rescheduled for Friday, Dec. 22 due to the Thomas Fire.
Organizers wanted to keep the popular event afloat for 2017, in large part because it is such a spirited favorite, a happy happening the community can gather around for an hour.
But it's more than just a gather-around, and if simply playing the spectator isn't something you're interested in, take heart: The Santa Paddle encourages anyone who wants to join in to do so.
Step one? Dress like Santa.
Step two? Show with your paddle board, or with a kayak, if that's more your style. (There are rentable ones at the harbor.)
Peddle boats, too, are Noël-nifty, if you're in that sort of mood.
Santa will be there, of course, so if you do dress like Santa, just be aware that the actual Santa will be nearby, so best up your sartorial game. If you do go for the full Santa look, and you win the top prize for "most festive outfit," you could score "a sweet prize."
The clutch of paddle-wielding Santas head out onto the harbor at 10 a.m. on Dec. 22, with a meet-up point at Ventura Boat Rentals.
Californians do dearly love to dress whimsically before paddling around some pretty harbor water, that's a festive fact. There are the paddle-boarding witches of Morro Bay come Halloween time, and, yes, the Santas of Ventura Harbor just before the yuletide.
Paddle over to Ventura Harbor to offer the community some support a few days ahead of Christmas, in a come-together show of California-style good will.
Copyright FREEL - NBC Local Media