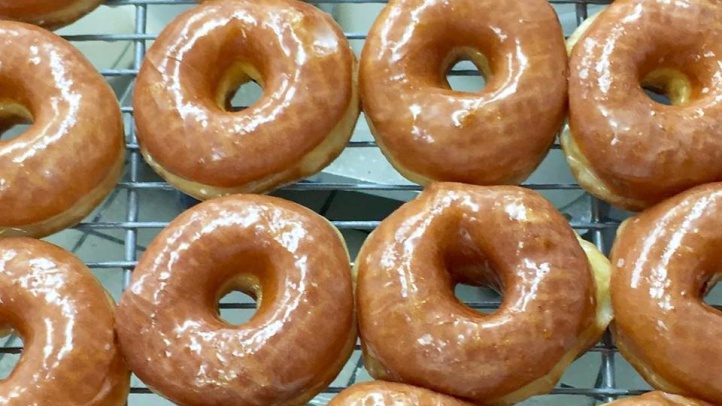 What to Know
Monday, Sept. 10
The Apollo Landing in El Segundo
6 a.m. to 2 p.m.
So you've been baking famously decadent goodies for well over six decades for a doughnut-demanding, sweet-craving public?
Then you truly get, more than most, that Monday can be a bit of a trying day.
That's not to say there aren't Monday mavens out there, but revving up for another hectic week, and finding your inner get-go, can be a bit of a hump to get over, especially after a relaxing weekend.
The Scene
What to do, where to go and what to see
Randy's Donuts understands.
The iconic doughnut maker is so sympathetic, in fact, that it is holding a giveaway in honor of its newest location, its third shop, which just happens to be opening on the first day of the week.
The giveaway?
A free glazed doughnut, which might be the most classic of all doughnut styles. (We'd respectfully say to cake doughnut fans to not @ us, with their differing opinion on the matter, but we won't, because cake is as classic as glazed.)
The where-to-find info on the new Randy's Donuts?
It's at The Apollo Landing in El Segundo, which is where the free glazed giveaway will be happening on Monday, Sept. 10.
The time?
"Bright 'n early" is the theme here: The freebies begin at 6 in the morning on Sept. 10 and wrap at 2 in the afternoon, which will likely be "bright" but more "midday-ish" than "early."
And remember: This is the new Randy's Donuts, so donut swing by one of the other locations looking for your gratis glazed goodies.
Yes, we said "donut swing by." Of course, do swing by the other locations if you're looking to buy something munchy.
Have you been chowing down on Randy's doughy delights since the early 1950s? Have you been practically raised on buns and crullers created at the mega-doughnut-topped shop?
Then wish it well at its newest bakery, check out the sweet scene, and, if you need to banish your case of the Mondays, arrive on Sept. 10 between 6 and 2 for your pay-nothing glazed doughnut.
Copyright FREEL - NBC Local Media