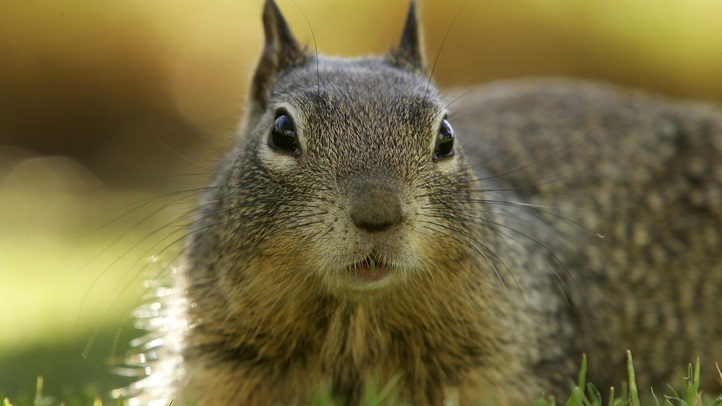 We've haven't yet been to a cocktail party hosted by a squirrel, but we're fairly sure such an event would involve us moving between branches, and even trees, at a great rate. Which means, of course, that we'd splash our wine on the sidewalk below as we attempted to keep up with our high-energy host.
And let's not even ponder the perfect host gift: acorns? Nuts? Thank goodness the Natural History Museum is throwing the squirrel-themed cocktail party of our nature-loving dreams.
There's no call for us to dress as squirrels to attend the Thursday, Oct. 15 soiree — bushy-tail costumes have a way of going scarce during the weeks leading up to Halloween — but we should arrive with a desire to learn more about Southern California's squirrel population.
The Scene
What to do, where to go and what to see
A desire to learn and, perhaps, take a role in a squirrel-observing Citizen Science project, one of many surveys overseen by the Exposition Park institution's Urban Nature Research Center.
Though there are a few components to getting involved, here's the lowdown: If you already find yourself watching squirrels prance about your yard, or along your street, you possess knowledge that could be helpful to researchers studying the scamperers of our region.
The Oct. 15 happening will feature a conversation between Citizen Science coordinator Miguel Ordeñana and Jim Dines, the mammalogy collections manager at the institution. Attendees will learn about the "interesting history of Eastern fox squirrels in Los Angeles" and how the Citizen Science programs, which cover a wide range of wildlife around LA, work.
It's free to attend, the appetizers are gratis, and the cash bar opens at 6 o'clock.
If you choose to volunteer your sightings with the squirrel survey or any of the Citizen Science programs, you'll be a participant in furthering wildlife knowledge. And serving as an active player among researchers and naturalists and locals who love the outdoors is quite the invigorating thing.
Of course, it isn't nearly as invigorating as a cocktail party thrown by a squirrel, an affair that would surely leap from branch to branch hundreds of times throughout the evening. The Oct. 15 learn 'n sip gathering is definitely organized by humans, we're pretty sure, though all things squirrel will be the lively topic of the night.
Squirrel!
Copyright FREEL - NBC Local Media