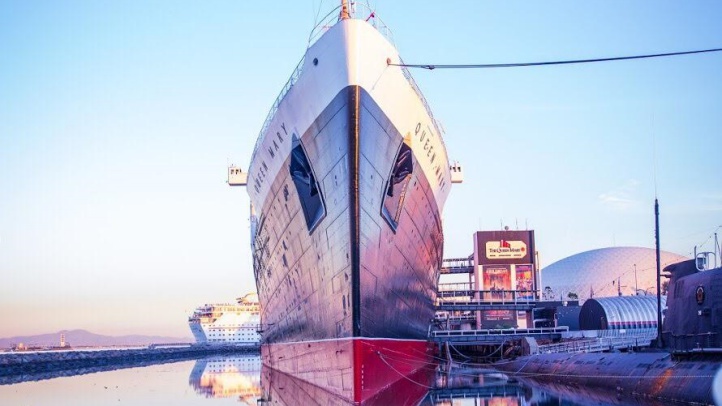 What to Know
Saturday, March 16, 7 p.m. to midnight
Long Beach
$25 adult at door, $12 child at door; $15 parking
What do you expect when entering an Irish or Irish-style pub for the very first time?
You might long to see some regulars, having a chat or playing darts. You might hope to see some classic beer labels, behind the bar. And you'd really like the walls to have the sheen of time, a space that conveys that it has a few intriguing stories to tell.
There are few Southern California spots that embrace that last esoteric element as well as the Queen Mary. The historic ocean-liner, which arrived at its permanent Long Beach home well over a half century ago, positively glows with time-sheen, as well as a woodsy vibe that just feels, well, positively pub-tastic in nature.
The Scene
What to do, where to go and what to see
That a Pub Stroll should spring up in such a history-laden location feels as right as an inch of thick foam atop a Guinness. And such a stroll will saunter through the Queen Mary's elegant salons on Saturday evening, March 16.
Salons that will become, for one night only, pubs, thanks to a host of live bands, plus foodstuffs and drinkstuffs that just feel perfect for a St. Patrick's Day Eve party.
That St. Patrick's Day vibe will be heightened through the musical stylings of The Poxy Baggards, The Merry Wives of Windsor, and Sportive Tricks.
An adult ticket is $25 at the door, a child's admission is $15 once there, and parking is $15. (If you buy online, prices are a bit less.)
If you haven't bought your jet plane ticket to Dublin yet, but you're searching for a spot that has seen a lot of people over a lot of decades, one that has the gorgeous, old-timey feel of a tavern in certain spots, jig your way to Long Beach, and onto the Queen Mary, on the night before St. Patrick's Day.
Copyright FREEL - NBC Local Media