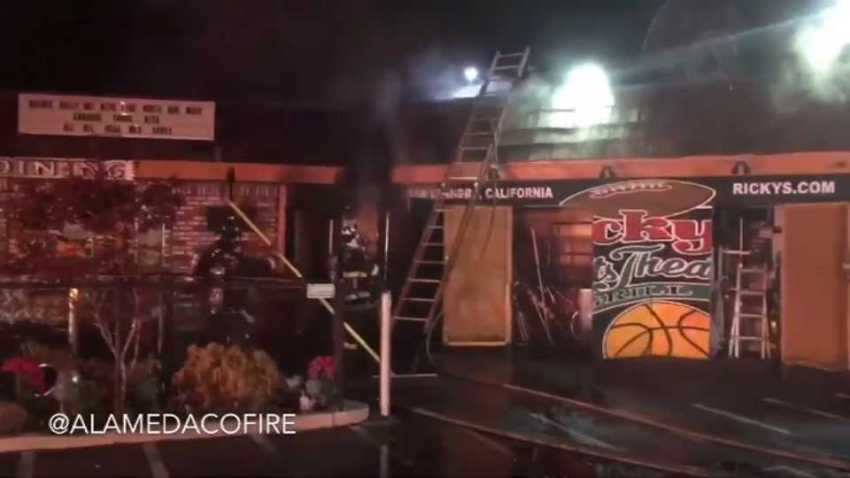 What to Know
Sunday, March 4
Santa Monica Pier
11 a.m. to 5 p.m.
We're often told to "think outside the box," but what if there isn't a box on hand, but, rather, three plastic tubes, some duct tape, a couple of spoons, a rubber ball, and a pack of playing cards?
Then you, dear creative-minded friend, just may have a potential Rube Goldberg device on your hands, if you have the time to spend constructing it and the moxie to make it wickedly ingenious.
Finding such amazing devices, where various moving parts are launched by something else that's on the move in one glorious and satisfying visual symphony, is a bit tricky outside of internet videos, but there's a fun and inspirational place to go each year to see these machines at work: The S.T.E.A.M. Machines Innovation Fair at Santa Monica Pier.
The Scene
What to do, where to go and what to see
The 5th annual meet-up of kids and grown-ups who dig future-thinking ideas in science and technology will take place on Sunday, March 4 from 11 a.m. to 5 o'clock.
Entry to the expo is free.
Highlights include a National Rube Goldberg Competition as well as "... an emphasis on future transportation with event partners Hyperloop Transportation Technologies and Uber Elevate."
JPL will also be in the house, or, er, pier, to talk about space exploration and specifically Europa, one of Jupiter's moons.
By the by, the theme of the Rube Goldberg showdown for 2018? Pouring cereal into a bowl, "in 20 moves or more." Perhap, then, the call to action, at least this year, is to think outside the *cereal* box when it comes to mechanics, engineering, innovation, and all-out creativity.
Enjoy all of the high-minded high jinks, for free, at Santa Monica Pier, during a break in the rain, on March 4.
Copyright FREEL - NBC Local Media