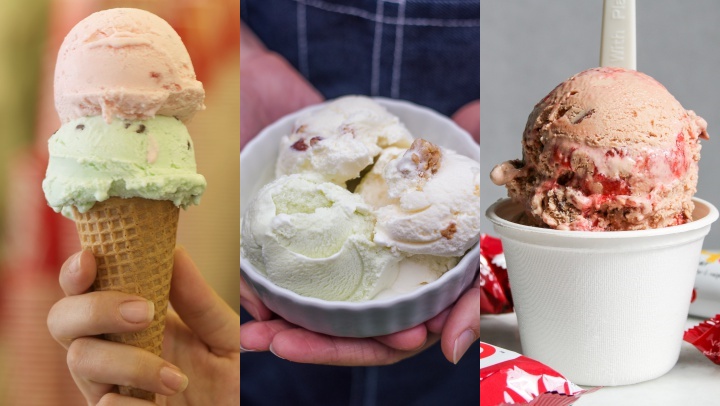 What to Know
Sunday, July 21
Free sprinkles on your Humphry Slocombe scoop
Ice Cream Alley's popping up at Smorgasburg LA
How's your National Ice Cream Month going?
No worries if you haven't been going for a scoop of day all July long, or if you've forgotten to top everything you eat with jimmies or hot fudge or some of both.
For there's plenty of time to make up for lost time where the cold, luscious, and sweet treat is concerned, and we're not even referring to the fact that there's still a third of July left to go.
The Scene
What to do, where to go and what to see
For National Ice Cream Month also contains National Ice Cream Day — we do love it when that happens — and that it falls on a Sunday in 2019 makes the whole affair extra weekend-licious.
Yes, we said "weekend-licious," and we're about to say "lick-alicious," too. For deals abound on National Ice Cream Day, and fresh flavors, and pop-up happenings, too.
Those happenings include Smorgasburg LA's popular Ice Cream Alley, which will launch for the season on July 21. It's happening each Sunday, along with Smorgasburg LA, through Labor Day Weekend, oh yeah, and plenty of scoop stars'll show at ROW DTLA, including Big Softee, Nana Pops, and several more.
Popping by Bennett's at the Original Farmers Market on July 21? Visit the vintage ice cream stand between the hours of noon to 7 p.m. and save a dollar on your ice cream. Oh, hello, this is the place that makes the coffee-cool Fancy Nancy, one of LA's great flavors.
Nearby, and also in the foodie landmark, the one that's been at Third & Fairfax for 85 years, there's Local Ice. Like sprinkles with your scoop? The shop is offering a splash of free sprinkles in honor of National Ice Cream Day, so go for it.
And should you find yourself in Venice, and you're feeling the sprinkles-yummy vibe, make your way to Humphry Slocombe, the swanky, straight-out-of-San-Francisco favorite. They're also going the free sprinkles route, in honor of the ice-cream-iest holiday on the calendar, on July 21.
Will you be by the Halo Top Scoop Shop in Century City on Sunday the 21st? Check it out: The venue'll be handing out "hundreds" of free Halo Top Pops, all to celebrate the creamy celebration.
Some dessert devotees use National Ice Cream Day as a way to check out some fresh flavors. And McConnell's Fine Ice Creams, a Central Coast staple that has found its way to LA, has new nummable newbies like Honey & Cornbread Cookies. Also on the just-debuted list? Wild Sweet Clover and Olive Oil + Salted Almonds.
Copyright FREEL - NBC Local Media