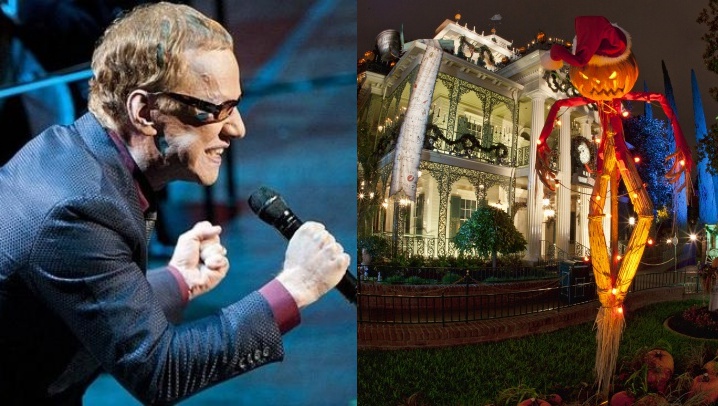 What to Know
Hollywood Bowl shows on Oct. 26 and 27
Halloween Time at Disneyland is on through Oct. 31
The El Capitan screens the film in "4D" from Oct. 22-31
Each September, before fall arrives, but around the time when various breezes are feeling mighty fall-esque, a certain skeleton may be seen on a far hilltop, singing sweetly and possibly rocking a Santa hat.
We're not making that up, though, perhaps, we're putting some poetic spin on the overall picture. But then Jack Skellington, being a bit of a sensitive fellow at heart, might do the same.
For this is the moment when Los Angeles, Hollywood, Anaheim, and all of SouthernCalifornialandia transforms into Halloween Town for a few festive and frightful weeks.
The Scene
What to do, where to go and what to see
Halloween Town, of course, is the principal setting for "Tim Burton's The Nightmare Before Christmas," a stop-motion classic that's marking 25 mischievous and macabre years in 2018
So what can you Sally forth to see or Zero in on, Jack fans?
Hollywood Bowl: After a year off, that master of the strange and mirthful, Danny Elfman, returns to present the film sung live, complete with special guests like Catherine O'Hara (hello, Sally) and Ken Page (yay, Oogie Boogie). The dates? Oct. 26 and 27, 2018. And, yep: The 25th anniversary spirit shall be in the air.
General tickets go on sale at 10 a.m. on Saturday, Sept. 8.
Disneyland Park: What's that over in New Orleans Square? Is it a certain mansion, one that's said to be haunted, wearing its seasonal robes? It is, indeed, for Halloween Time at Disneyland Resort is now open. So board a Doom Buggy and spy the famous "Nightmare"-inspired gingerbread house, and all of the glowful decorations, that have become a part of this fall-to-early-January treat.
El Capitan Theatre: Keen to see the movie on the big screen, like you did 25 years ago? And if you didn't see it then, then perhaps you're eager to experience it like fans first did. But there's a twist during the El Cap's "Nightmare" engagement, which haunts the historic Hollywood cinema from Oct. 22-31: The film will be presented in "4D," meaning fog, fragrances, and more. Details? Well, well, well, what have we here? Why the details, of course.
Copyright FREEL - NBC Local Media