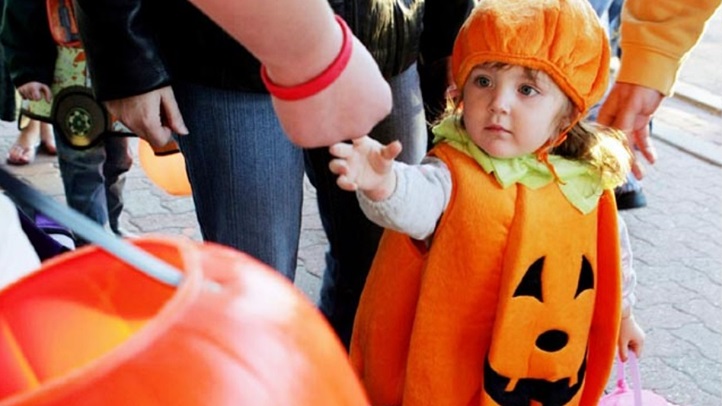 Halloween trick or treating, as light-hearted and zany and sugar-laden and nostalgic as it is, still has its stresses.
Will you get enough peanut butter cups in your bucket? Will your mask make your face too sweaty too fast? And will your glow stick last the entire night?
Zillow, the mega real estate group that tracks sales, rentals, and more online, seeks to de-stress some of our candy-gathering issues, or, at least, spotlight some optimal neighborhoods for trick or treating. Hence the much-ballyhoo'd Trick or Treat Index, a Zillow-authored roster of Halloween-ideal cities and areas.
The Scene
What to do, where to go and what to see
The list, which makes its debut each mid-October, was just released, and lookie here: Los Angeles is not just in the top 20, but stands at numero three on the round-up of Best Cities to Trick or Treat.
Other California towns made a creepy-colossal showing, with San Francisco and San Jose taking the top two spots and San Diego popping up in the number eight slot.
This is the City by the Bay's fifth year -- make that consecutive year -- at the top of the Halloween heap.
So how does Zillow, which is always eagle-eyeing home prices and buying trends and such, make the ultimate rankings? The index, says the company, is based on "four equally weighted data variables: median home value, housing density, population age and crime."
The top 20 cities, if you're curious, are pretty spread out across the nation, with the west making a slightly stronger showing. Las Vegas is on there, and so is Philly.
As for neighborhood rankings within each city? Those are rolling out as well, with Pacific Palisades, Beverly Glen, Brentwood, Cheviot Hills, and Beverlywood rounding out the LA top 5. And San Francisco's Presidio Heights has been named the #1 neighborhood in the top-ranked city on the list.
So, are you still fretting over peanut butter cups and mask wearability? There's a lot to consider each year when heading out in search of sweets on Oct. 31.
The full Zillow Trick or Treat Index can be found here, for all cities ranked.
Copyright FREEL - NBC Local Media