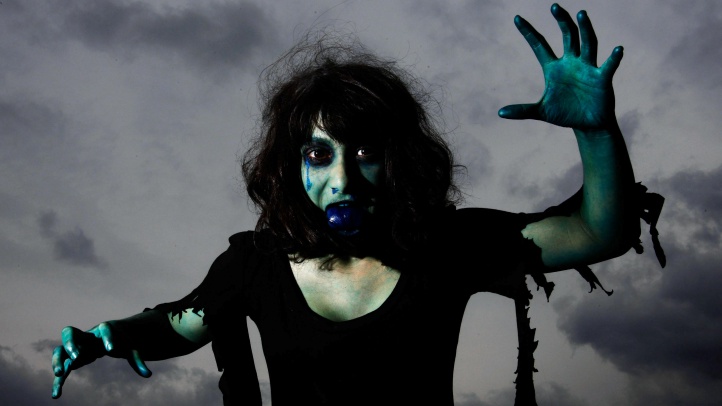 What to Know
Oct. 19 at 8:15 p.m., Oct. 20 and 21 at 7:30 p.m.
Long Beach Zombie Fest
$5 Friday pass, $13 pass on Saturday, $13 pass on Sunday
Let's be real: Sometimes perfecting your otherworldly moan or wail or shamble takes a bit of practice, some finesse, and a good amount of time.
Which means you may not polish your whole undead act on the first groan. Er... we mean "go," of course.
Or, if it has been awhile since you've walked the streets while portraying someone who was formerly alive, you might need a few minutes to get back up to scary speed.
The Scene
What to do, where to go and what to see
So the fact that there's not one, not two, but three Infamous Zombie Walks shambling around Long Beach's Shoreline Village and The Pike over the penultimate weekend of October 2018 should be enough to make zombie cosplayers moan with happiness.
But that's Southern California for you: Where other cities might do one zombie-inspired walk over a weekend, we're sizable enough, and spooky enough, too, for a terrifying trio of undead treks.
The walks will happen during Long Beach Zombie Fest, a three-day, dead-fun to-do at Rainbow Lagoon that will include gobs of ghoulish goings-on, in addition to the nightly walks.
So what are the highlights of the fest? Or the highshadows, as the case may be?
Find your inner fortitude and enter the Zombification Zone, where you might be transformed into a terrifying character, or call upon the Zombie Apocalype scavenger hunt, a "Thriller" workshop, a costume contest, and moan.
We mean "more," that is.
The Infamous Zombie Walk is groaning on a bit later on Friday, Oct. 19 — prepare to shamble at 8:15 — while the from-beyond force will be out at 7:30 p.m., around The Pike and Shoreline Village, at 7:30 p.m. on Saturday, Oct. 20 and Sunday, Oct. 21, too.
The whole walk will take around a half hour to 45 minutes, which is not really much time, all told, given that undeadness is a lifestyle with a rather longer time commitment.
To fill your braaaaain with more details regarding the Long Beach Zombie Fest, hold your arms straight out in front and move, moaningly, in this direction.
Copyright FREEL - NBC Local Media