New Dates: Danny Elfman at the Nokia
Didn't score tickets to the Halloween night show? You're in luck.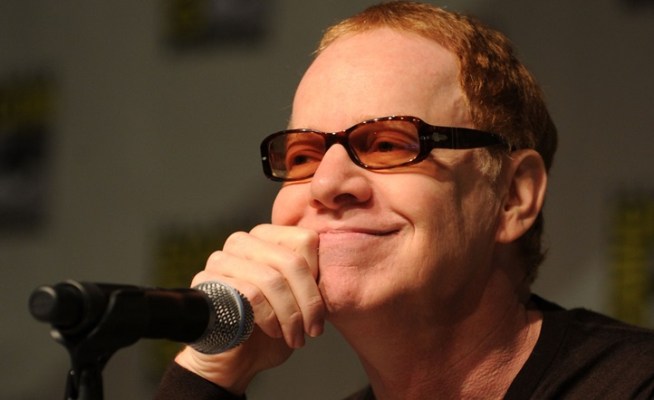 Getty Images
New dates added: Composer Danny Elfman is set to sing the songs of Jack Skellington at the Nokia Theatre over three dates at the end of October 2013. It's a show devoted to his work on the films of Tim Burton. (Photo by Michael Buckner/Getty Images)
Clearly some fervent-hearted, magic-possessing fan said "Beetlejuice" three times or wished really hard and found some enchanted sparkle in his or her heart.
And what did this fan wish for? That there'd be more Danny Elfman dates at the Nokia Theatre at LA Live.
It was announced at the end of August that the composer would appear at a Halloween night concert devoted to the films of Tim Burton. Not only appear but sing the songs of Jack Skellington, ditties he both wrote and sang for in 1993's "The Nightmare Before Christmas."
The internet wires grew as hot as the inside of a jack o'lantern over the surprise announcement, and when tickets went on sale on Sept. 13 -- Friday the 13th, of course -- those coveted tickets flew as fast as a broom zooming through the night sky.
Meaning? Many fans who wanted to attend the Oct. 31 show did not nab a precious ticket.
But Creepy LA, those merry maestros of dread, is reporting some mirthful news: Dates have been added. Didn't get a spot on Oct. 31? Sob not, Scissorhands fans: Mr. Elfman, the Hollywood Studio Symphony, and the Page LA Choir will appear at the LA Live venue on Oct. 29 and 30.
Beetlejuice, Beetlejuice, Beetlejuice indeed.
Though maybe you're not even waiting on the Southern California shows: The London bow of the concert is set for Oct. 7, and, yep: That one is way, way, way sold-out, too.