Carolyn Johnson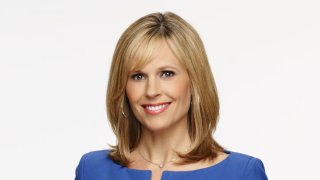 Award-winning journalist Carolyn Johnson is the co-anchor of the NBC4 News at 4 p.m. and 6 p.m.
With more than 20 years of journalism and production experience, Johnson has worked both in front of and behind the camera, reporting and producing numerous programs and specials. In 2017, Johnson and Michael Brownlee anchored the 4 p.m. news from Washington D.C. in the days leading up to the presidential inauguration.

Known for her reporting on health and science, one of her most memorable assignments was in 2011 when she traveled to West Africa's Sierra Leone to
cover maternal and child health issues. In 2017, Johnson contributed to a NBC4 Investigative Team story about the nationwide opioid epidemic.
Over the course of her career, Johnson's received several industry awards, including a 2015 Emmy for her work on the NBC4 special "50 Watts," chronicling what happened before and after the riots of 1965. She co-anchored the station's coverage of the San Bernardino terrorist attack, which also won a 2015 LA Emmy. Other awards include an Emmy for Best Evening Newscast, multiple Golden Mikes, and the Eugene Block Journalism Award for Outstanding Coverage of San Francisco Human Rights Issues.

Prior to joining NBC4, she worked as an anchor and reporter at KGO-TV/ ABC7 for sixteen years in San Francisco. She also reported and anchored for KSBY in San Luis Obispo.
Her journalism career started at Stanford University's campus radio station, which led her to local television station internships in Los Angeles and San Francisco.

Johnson graduated from Stanford University with honors and holds B.A. degrees in psychology and communication. She is married and has two children.