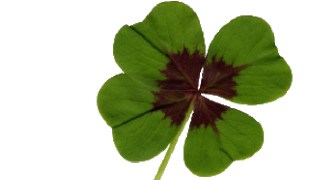 Just when you had your paper garland of Cupids draped along the walls ever so perfectly, and just when you've memorized a slew of presidential facts, and just when you've found all of those Mardi Gras beads you stowed last year, it strikes: Friday the 13th.
As if the middle weekend of February wasn't already flush with a trio of top-tier holidays -- true, Mardi Gras is on Tuesday, Feb. 17, but places around Southern California are stirring the gumbo pot early -- Friday the 13th saunters by to join the Valentine's, Presidents Day and Fat Tuesday four-day weekend-long partay.
(Truth time: If you invited this particular quartet of holidays to a dinner party, we're not even how you'd break the ice, conversationally, though we suspect they'd all hit it off by dessert.)
But how to mark Friday the 13th, save walking around ladders, tucking four-leaf clovers into various pockets and not breaking mirrors?
You're in luck: Machine Project, that avant garde group of art-happening merrymakers based in Echo Park, shall devote a night of PowerPoints to that most eerie of calendar dates on, you guessed it, Friday, Feb. 13.
It's free, but you'll need to RSVP. (There are no superstitions surrounding RSVPing, right? Except it is rude to not RSVP when requested to do so? Maybe this social transgression delivers so-so luck for 13 days.)
The PowerPoints are timed -- and short, should you not feel like sitting through an evening of PowerPoint after compiling your own at work all day. Plus, how often at work do you take part in PowerPoints dealing with superstitions? Probably not often, unless you're employed by ghosts, or vampires, or perhaps cats.
(Truth time: Cats need a break in the superstition department. Meow.)
Best of luck on this Friday the 13th, and hang tight: Hearts, history, and King Cakes are on their way.