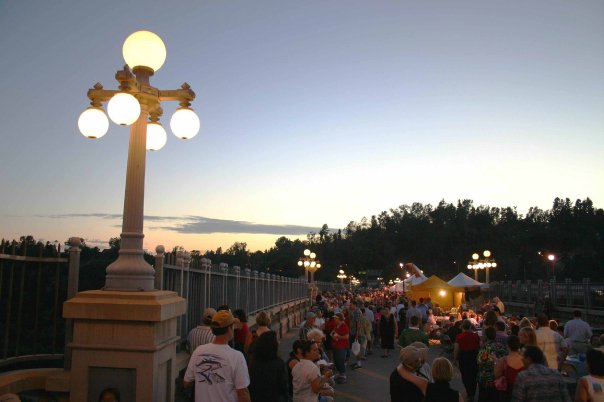 With as city as large as ours, celebrations often end up in unusual places. The roof of a skyscraper or the middle of Santa Monica Boulevard or an ocean-close pier on a summer night.
But we are hard-pressed to think of parties that happen on bridges. That's one reason the annual Celebration on the Colorado Street Bridge is special. It isn't fighting for attention in a bridge-bash pool of bridge-bashery.
Nope. It's unique. It also celebrates one of Pasadena's best-known landmarks, a mammoth but graceful curve that's sat outside the entrance to the Crown City for nearly a century (the bridge was built in 1913).
And on Saturday, July 10, bridge buffs will gather to fete the far-above-the-ground icon with music, a car show, eats and other festive touches. The party is from 6-10 p.m.; an adult ticket is $13.50.
Pasadena Heritage is the host, so bet your money will go back to the bridge in part, or other local-landmarkian efforts.
Follow NBCLA for the latest LA news, events and entertainment: Twitter: @NBCLA // Facebook: NBCLA
Copyright FREEL - NBC Local Media