A 19-year-old driver was arrested in a crash that killed one person and injured six others on Santiago Canyon Road in eastern Orange County.

The crash was reported at about 1:45 a.m. on Santiago Canyon Road near Silverado Canyon Road, about 25 miles southeast of Anaheim. Both cars -- Honda Civics -- were southbound on Santiago Canyon Road near Silverado before the crash (map).
The cars collided at the intersection. Video showed one of the vehicles on its side. The second Civic ended up in brush off the side of the road.
Tire marks were found on the road.
"The first (driver) slowed down, stated he saw and animal in the roadway," said CHP Officer Todd Kovaletz. "That caused the second car, following pretty closely, to brake hard and turn off the road to the left."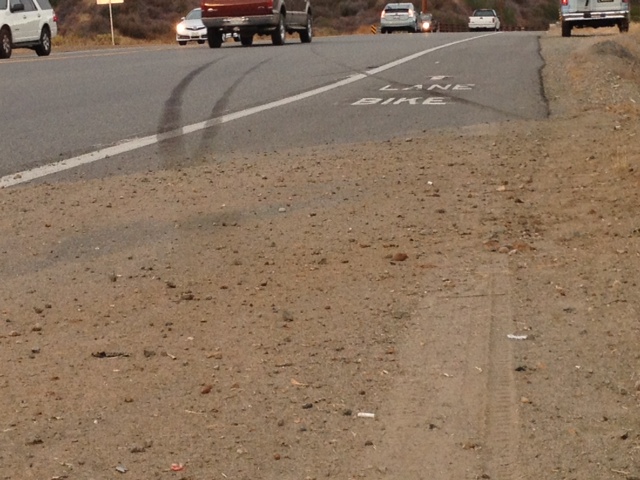 A preliminary investigation indicated the vehicles were traveling at about 70 mph.
Local
Local news from across Southern California
One person -- identified as 16-year-old Marie Johnson -- was pronounced dead at the scene. The deceased victim was ejected from the vehicle, according to authorities.
The occupants of both vehicles might have known each other, investigators with the California Highway Patrol said. They are identified as residents of Orange and Irvine.
Details regarding the conditions of the injured victims were not immediately available.
The road reopened at about 5:30 a.m.
A 19-year-old male driver identified as Antonio Escamilla was arrested and booked on suspicion of DUI felony manslaughter.
The driver of the other vehicle -- occupied by two male passengers, ages 17 and 20 -- was not cited.
Friends of Marie Johnson told NBC4's Vikki Vargas that the 11th grader was not supposed to be in the car that rolled over. She had tried to call someone to pick her up but that friend's phone had died.
"She was funny, she didn't care what anyone thought about her, she had a great personality and was really outgoing," said friend Madrid Leon.
Residents told NBC4 News several violent wrecks have been reported along the stretch of road.
"If you drive up and down this road, you'll see a lot of crosses from people who have died," said Silverado Canyon resident Connie Nelson.
More Southern California Stories: