Three transients were charged Thursday in the murder of a woman who prosecutors say was stabbed to death near a busy Hollywood intersection because she refused to give them $1 after taking their picture.
Prosecutors charged Dustin James Kinnear, 26, with one count of murder with personal use of a knife, while 33-year-old Jason Wolstone and 34-year-old Brian Joseph Widdows each received charges of accessory after the fact.
The victim, identified Wednesday as 23-year-old Lynwood, Calif., resident Christine Calderon, was attacked about 8 p.m. Tuesday after she and a friend took pictures of the three panhandlers holding signs near the intersection of Hollywood Boulevard and Highland Avenue, according to the Los Angeles Police Department.
Calderon, pictured below, was stabbed in the torso after she and the men began to argue because she refused to give them money, police said. She died later that night during surgery at a hospital.
However, the victim's mother, Yolanda Tassin, said she believes Calderon was targeted because of her appearance and sexual orientation.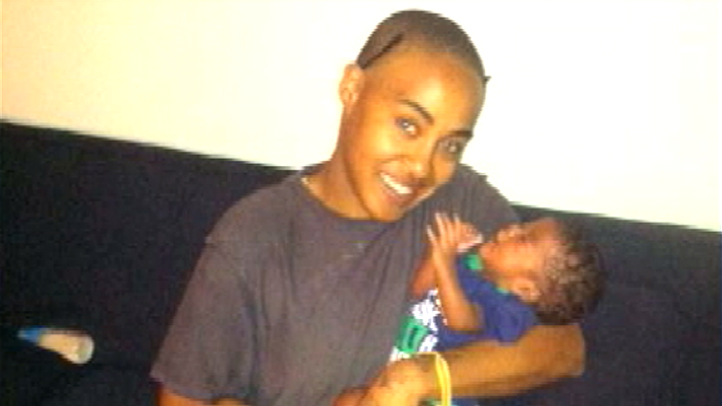 "I believe Christine lost her life because of that, because she was gay," Tassin said.
The LAPD said it is not investigating the incident as a hate crime.
"There is no evidence outside of the murder that it was motivated by any hate," LAPD Sgt. Rudy Lopez said.
Tassin said Calderon had recently enrolled in college and hoped to one day become an engineer and a mother. She was getting her life back on track after a rough couple of years.
Local
Local news from across Southern California
"As a matter of fact, Christine told me at one time, at her lowest, she was panhandling," Tassin said.
The men were set to be arraigned Friday morning.
More Southern California Stories: