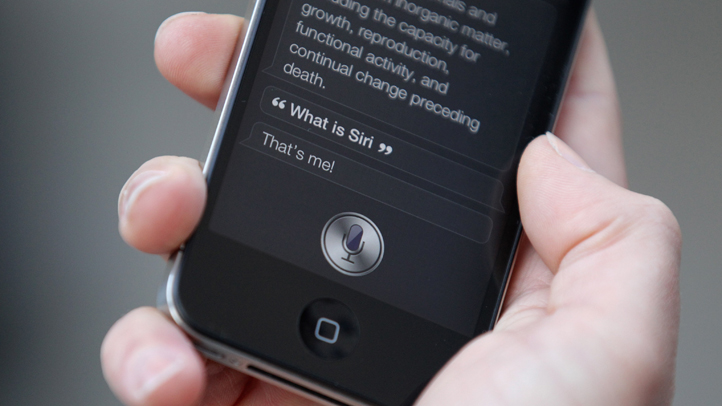 A new reports says that Siri's search accuracy tops out at 68 percent -- and it's only that high in quiet rooms.
In 1,600 common searches, Siri successfully completed the request 62 percent of the time on a loud street and 68 percent in a quieter setting, according to a report by Piper Jaffray, a Minneapolis-based investment bank. Siri was graded a "D" for accuracy.
"You're playing the lottery when you're using Siri," Gene Munster, the Piper Jaffray analyst who headed up the study, told Bloomberg Businessweek. "They have a plan to be more competitive, but it's going to take a couple of years."
U.S. & World
News from around the country and around the globe
This seems at odds with the recent iPhone commercials with actors Zooey Deschanel and John Malkovich seemingly reliant on their iPhone's highly accurate Siri searches. (We won't go into how many times we have heard people snarl and shout "Liars!" at the television.)
Some users have even started a
class-action suit
against Apple for misleading advertising. While Apple rarely comments on negative press or its mistakes, it has said that Siri was still in beta when it was placed on the iPhone 4S.
However, Munster points out that Apple's goal is to improve on its beta launch and have its users bypass search titan Google to use its Siri voice search. (Really, Apple, you're short on money?)
Despite the low marks, it's not all bad for Siri. Apparently she's good at comprehension and accurately repeating a question, but the problem is when she needs to turn "those words into a correct answer" such as finding directions, according to Bloomberg. In deciphering what someone is saying, she rates 83 percent on a busy street and 89 percent in an area with low noise.
If Apple can get Siri's accuracy up into the 80th percentile, Google should be worried. But apparently the tech company already sniffed out that possibility and is already working on its own
voice-recognition search
.