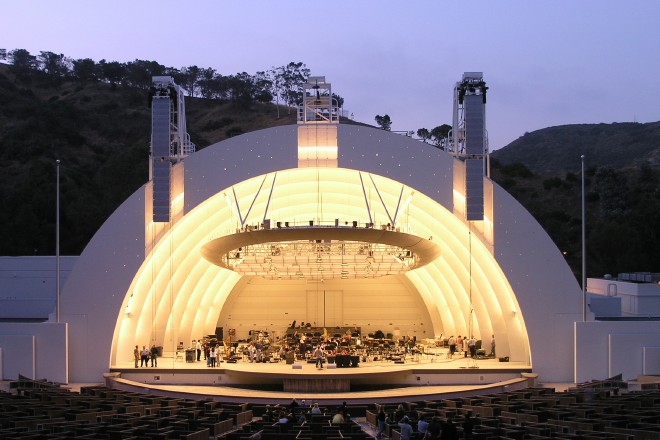 What to Know
Begins on March 20 at 10 a.m.
Single tickets go on sale on April 29
Summer 2018 season
If "BYO" means "bring your own," and "DIY" means do it yourself, you can guess what "CYO" probably stands for, surely.
Cuddle your ox? If you have an ox, that's always a tender idea. Cook yams often? If you really like them, yes, you should, as they're tasty and nutritious.
But in terms of the world-famous Hollywood Bowl, and its always enormously enormous summer season, "CYO" means "Create Your Own," as in create your own concert line-up.
The Scene
What to do, where to go and what to see
Subscription packages don't give us a chance to do that, as awesome as they often are. And buying a single ticket? That's fine, but you're going to one show.
The Bowl's perk-nice CYO moment, though, happens when 5-or-More launches, a Marchtime happening that sits between the opening of the subscription packages and the sales of single tickets.
And the 5-or-More deal for 2018 opens on Wednesday, March 20 at 10 a.m., CYOers of SoCal. Fist pumps all around, if that's how you show excitement.
If not, smile pleasantly, or what have you.
How it works? Buy tickets to a quintet of concerts on the summer 2018 schedule, the concerts that "...suit your tastes, schedule and budget," only pay a single "low handling fee" (rather than a fee for each individual ticket), and, wait for it: Score a voucher for a sixth ticket for free, on top of the five you buy.
You'll get that voucher for that sixth show with your five purchased tickets, and there are a few asterisks, like what nights you can use it on (Tuesday, Wednesday, Thursday, Sunday, yep).
Read all and know all, Bowl buffs.
If you'd still rather wait for the single-ticket on-sale date, that's coming, so stay patient. Sunday, April 29 is the big moment, so let's call that a month away, ish. Truth: If you add the "ish" it makes the date seem not all that far away at all.
All your package and ticket details from the mega venue that's been sitting off Highland Avenue, grandly, iconically, and musically, for nearly a century? Dance in this direction.
Copyright FREEL - NBC Local Media