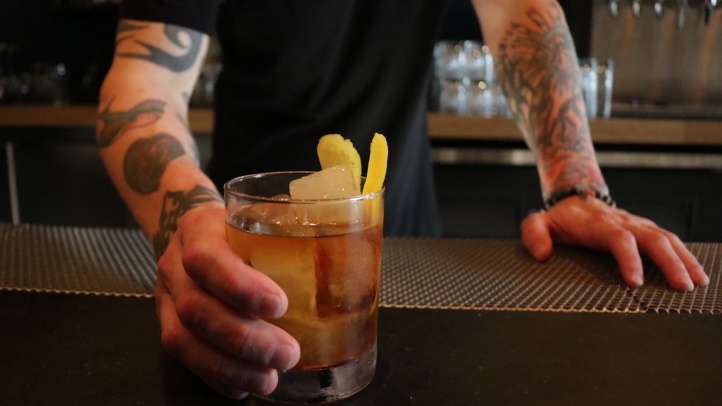 What to Know
Wednesday, Dec. 5
Brack Shop Tavern, Prank, Bar Franca, several other spots
Look for deals on particular drinks
If you know your amendments, through and through, and you've seen one of the numerous documentaries detailing the many layers of Prohibition in the United States, and you've read books about the time period, the period that lasted from early 1920 to late 1933, then you surely recall the main players and major events.
And you absolutely know that fifth day of December is when Prohibition came to an end.
The date isn't just the answer to a modern-day trivia question, however, nor a footnote in textbook: Taverns across the country, including many of those that draw their inspiration from an earlier era, very often mark Dec. 5 with a host of special events and drink deals.
The Scene
What to do, where to go and what to see
So give your history-obsessed friend a jingle, the pal who promised to be your designated driver, and toodle out on Dec. 5 for...
Brack Shop Tavern, in DTLA, where an old-style punch will be priced at five bucks a glass, from 3 p.m. to midnight.
1933 Group, which draws its name from that fateful year, will again offer $1 Old Fashioneds and Moscow Mules at its family of bars, including Idle Hour and Sassafras (the drink offer depends upon the bar).
Eureka!, which has a number of locations, is marking the day with Temple Rye Old Fashioneds for $5.
Prank, also in DTLA, where Old-Fashioneds will be $7 on Dec. 5, from 2 p.m. to midnight.
Center Hub, at Trade in Irvine, is offering an Irvine Old Fashioned for eight bucks.
Seven Grand, in DTLA, will have cocktail specials throughout the evening, thanks to a team-up with Buffalo Trace Bourbon.
LA WINE, in Chinatown, is offering select bottles of wine priced at $19.33.
Birds & Bees, in DTLA, is offering The Martinez, a cocktail concocted with house-barrel aged gin, for eight dollars.
Copyright FREEL - NBC Local Media