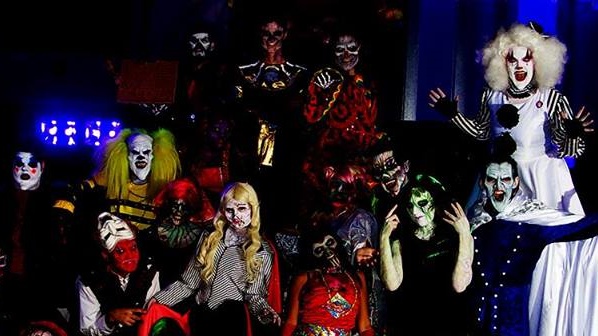 What to Know
Sept. 15 through Oct. 28
Select nights
$53.99 and up
What's more likely to make your legs quiver, your elbows throb, and your knees turn to jelly?
Approaching an incredibly tall roller coaster you're about to ride for the first time, or even the tenth, or heading into a very shadowy maze that you know, for a fact, is not monster-free?
There's the potential for jelly-like joints in both cases, but then that's half the adventuresome fun.
The Scene
What to do, where to go and what to see
The other half of the fun, at least at Fright Fest, the annual scream-it-out extravaganza at Six Flags Magic Mountain, is actually getting on the ride, or entering the haunted attraction, and laughing/shrieking your way through.
And that laughing/shrieking can begin at Fright Fest presented by Snickers, which will begin to haunt the Valencia theme park on Saturday, Sept. 15.
The final evening of eerie-o-sity? That would be Oct. 28. And while Fright Fest won't be freaking the frights nor festing it up each night, it will be live over several September and October nights.
Er, or undead?
For that's the vibe, brave lovers of Halloweentime events. There are chilling attractions to explore, including a twist on Red Riding Hood, and Scare Zones, too, like Witches Lair and The Shadows (think "long windy howls," hoo boy).
As for shows? If you dig hypnotism with a dash of humor, grab a seat for High Sierra Hypnotist.
But, like the hauntingest season, Fright Fest can't lurk about the land o' mega coasters forever. So best float, like a ghost, in this dastardly direction, to line up your ticket or pass now.
Copyright FREEL - NBC Local Media