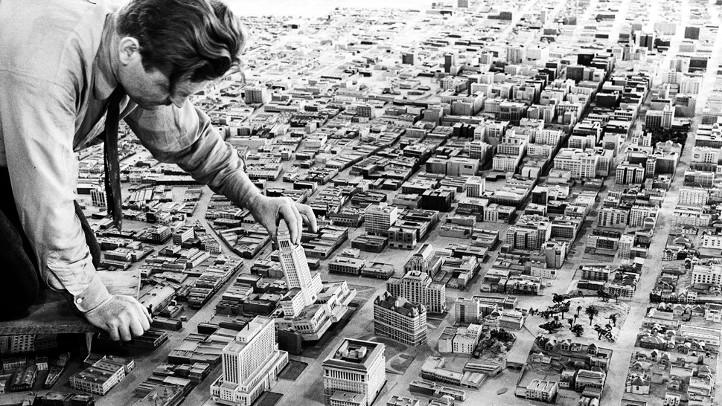 What to Know
Saturday, Oct. 20
Free
Doheny Memorial Library at USC
Live in Los Angeles long enough and you're going to come across that one person who knows the seven different restaurants that have occupied that one building down the block over 90 years.
And can explain each menu, from each restaurant, in detail.
They're also going to know all about your neighborhood, the reasons streets are named what they're named, and the backstory on every major landmark in town.
The Scene
What to do, where to go and what to see
Call them LAggheads, in the best and most complimentary sense. Or LA-eggheads, if you prefer.
If you've aspired to be such an awesomely eggheady pro in the LA arena, the kind of know-it-all who really does know it all where our local history is concerned, best clear your plate on Saturday, Oct. 20 for the Los Angeles Archives Bazaar.
It's a day-long happening at the Doheny Memorial Library at USC, one that brings together numerous agencies and groups that all have had a hand in saving, cataloguing, researching, and spotlighting the countless stories and details that comprise our colossal city.
Exhibitors will include the California African American Museum and Research Library, Hollywood Heritage, Old Spanish Trail Association, and Little Tokyo Historical Society.
No need to pay admission, if you want to jump into some of the materials on hand, and look up your favorite area, a business you support, or a character you'd like to know better: It's free to attend.
And when you need a break from looking at the periodicals, photos, and other artifacts brought in by the exhibitors? And chatting up all of the smart historians representing dozens of organizations?
Look for the "workshops and enlightening presentations," on a host of historical topics, that will fill the day's schedule.
L.A. as Subject, "an association of archives and collections hosted by the USC Libraries," is once again behind this expand-your-local-knowledge event, which is marking its 13th year.
Copyright FREEL - NBC Local Media