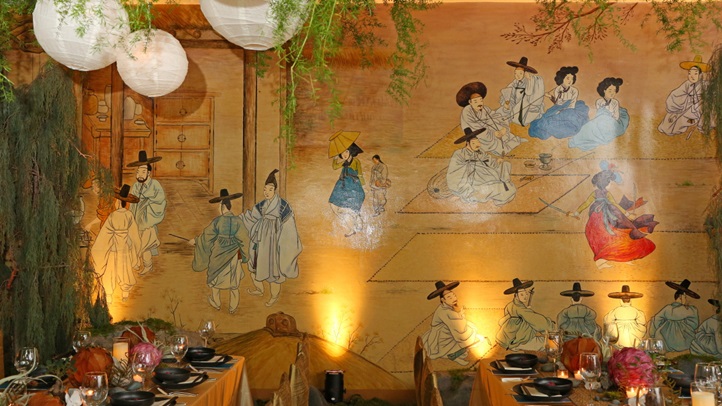 Kimchi is one of those dishes that inspires deep and heartfelt discussion among its fans. Should cabbage, cucumber or radish be the stand-out flavor? Should you enjoy it alone, atop rice, or with meat? And where does one find the best of the best?
If one dish -- albeit a very important dish -- can inspire such passion among those who love Korean food, imagine the friendly fervor with which a lunch place is discussed, especially here in Southern California.
We are fortunate to be the home to hundreds of excellent Korean restaurants, including those places serving very traditional offerings and those snack-and-go shops that favor a newer approach.
The Scene
What to do, where to go and what to see
Now, 40 of some 400 restaurants around Koreatown and Orange County have been picked as the crème de la crème by food critic Barbara Hanson. "The Korean Restaurant Guide, Los Angeles" is the name of the guide, which made its debut at the end of February.
The guide is available through the LA Korean Embassy or the Korean Cultural Center.
Each restaurant has been given four pages. Descriptions are presented in English and Korean and there are photos of the interior and several dishes.
Kobawoo House on Vermont is hailed for its pork belly wraps (wang bossam). We're also charmed by the quotes from fans found throughout the book, too. The Kobawoo House endorsement comes from Joseph Hahn of Linkin Park (he recommends the potato pancake).
Other restaurants in the book include Ondal 2, Sohyang, Genwa, and the Corner Place.
We would also be remiss not to mention two things. One? There's a handy app for the guide, if you'd rather go smartphone. And two? The back of the guide features several great snapshots and descriptions of popular dishes.
Yep, we all like to stick to our favorites, such as kimchi, but when our city and region offers so many delicious choices and perfectly prepared Korean specialties, we'd do well to grab a guide and sample some bibim bap. Or some dobu jorim. Or japchae. Or...
Copyright FREEL - NBC Local Media