Shanna Mendiola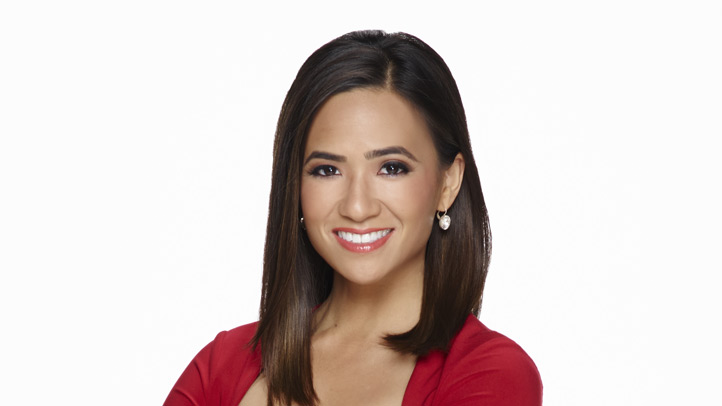 Shanna Mendiola is an Emmy Award-winning Meteorologist for NBC4 during weekend Today in LA newscasts from 7 - 8 a.m. and weekday newscasts. A California native, Shanna delivers weather with bright energy that is timely and relevant to local viewers throughout the region daily.
Since joining NBC4, Shanna has appeared on a national level from 30 Rockefeller Center in New York for the TODAY Show and MSNBC covering Hurricane Joaquin and the historic Carolina Floods of 2015, Hurricane Harvey in 2017, and Hurricane Florence in 2018. Chasing storms is one of her favorite past times and when she's not in studio, you can see her out in the elements throughout Southern California along with the NBC4 Weather Team in the NBC4x4Caster.

Her passion for science and technology began at an early age when her mother, a nurse inspired her passion for STEM fields. She also was inspired by watching the TODAY Show's Al Roker every morning growing up. After college, she launched her career in San Francisco and quickly began an upward progression working in the Oregon and Colorado markets. There, she delivered weathercasts in everything from snowstorms to wildfires, and floods - including chasing tornadoes during severe weather along the Eastern Plains.

Prior to her arrival at NBC4, she worked at KDVR and KWGN in Denver, KGO-TV San Francisco and KTVZ-TV in Oregon.

Another strong interest of Shanna's is helping people in need. Her community work spans wide, including supporting the Filipino community post-Super Typhoon Haiyan in 2013. Her work with children with disabilities includes support to the vision impaired, and she often speaks to students about careers in meteorology. She volunteers her time throughout Southern California for many events and social causes including the Historic Filipinotown Festival, Identity LA, and the Philippine Development Foundation Gala.

Shanna graduated from San Francisco State University where she received her Bachelor of Arts degree in Radio and Television. She also received a Meteorology Certificate from Mississippi State University. She is a member of the National Weather Association and the Asian American Journalist Association.

When not reporting the weather, Shanna enjoys encouraging others to live a healthy life style. Shanna is a blood clot survivor and in 2015 ran her first 5k as part of the TODAY Show's "Run For Today" campaign to promote blood clot awareness and prevention.