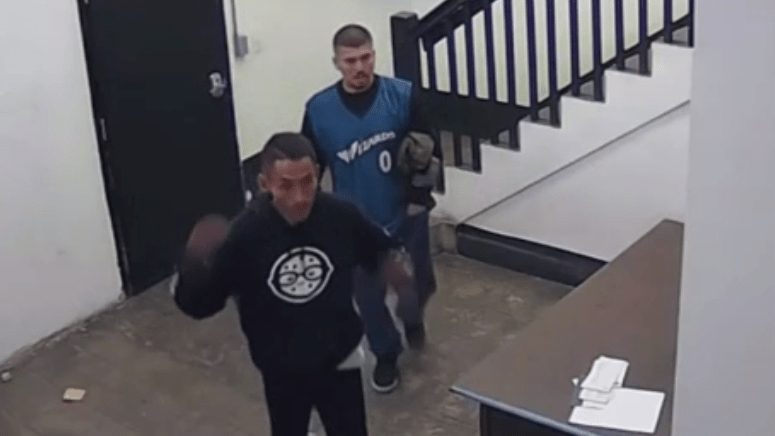 A studio owner is out $130,000 after a six-minute equipment heist that was caught on camera. One highly specialized item is bound to raise suspicions.
It's one of the stories we're featuring today on NBCLA.
Caught on Camera: Thieves Steal $130K in Film Equipment
Local
Local news from across Southern California
Thieves struggled with cords and unwieldy film equipment as they took off with about $130,000 worth of items at a South Los Angeles studio. And, judging by the security camera video, the men have little appreciation for the value of the items, including a highly specialized Phantom Flex4K camera that the owner says will raise eyebrows if anyone tries to sell it. Click here to watch the video.
Woman Found Dead at Home of 'Tarzan' Actor Ron Ely
A woman was found dead Tuesday night at the Santa Barbara County home of "Tarzan" actor Ron Ely. The discovery touched off a search for the suspected killer, who was shot and killed by deputies. We'll have updates on the investigation here.
Man Critically Injured in Crosswalk Hit-and-Run
Jonathan Lopez was just coming home from work, riding two buses to reach his neighborhood, when he was struck by a white van as he crossed the street. Now, he's in critical condition and police are asking for information about the van seen in security camera video.
'Moonlight Forest' Tickets Are on Sale Now
The LA Arboretum & Botanic Garden's illuminated wonderland is a holidaytime tradition. Opening Nov. 9, tickets for the enlightening evening of glimmer and glow are on sale as of Wednesday. Here's what to know.
[LA Gallery updated 7/26/19]Check Out These Free or Cheap Things to Do in Los Angeles