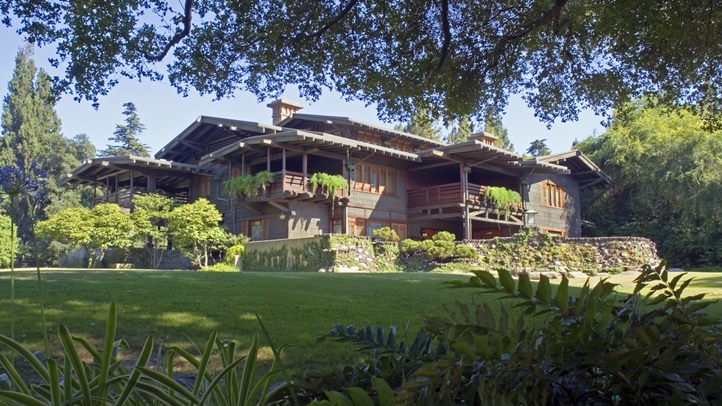 What to Know
Sunday, May 20
Museums of the Arroyo Day
Free admission
When you think of some of the most historic structures found along the Arroyo Seco, the sizable natural feature that cuts a pretty and dramatic path through several eastside communities, you likely think back to, oh, the turn of the century.
As in the turn of the last century, or the early part of the 20th century, when handsome Craftsman landmarks like the Gamble House were constructed, as well as other notable homes and buildings along the arroyo.
And while Museums of the Arroyo Day, the annual free event that focuses on some of the Arroyo Seco's best-known buildings and characters, does typically have a century-gone-by vibe to it, visitors on Sunday, May 20 are advised to check their flux capacitor in preparation for a return to Nov. 5, 1955.
The Scene
What to do, where to go and what to see
For none other than Doc Brown will be welcoming visitors to the Gamble House in Pasadena, and, if you know your "Back to the Future" trivia, you know that the landmark served as the fantastical figure's home and workshop in the forever-popular 1985 film.
There will also be a DeLorean car on the Gamble House grounds, and "Back to the Future" merchandise sold in the landmark's gift shop.
True, this Doc Brown will be zanily standing in for actor Christopher Lloyd, who so winningly and wild-eye-ly played the eccentric genius in the timeless classic, but the spirit of the scientist will be as potent as pilfered plutonium during the free event.
So can Museums of the Arroyo Day, which has rocked a way, way, way back feel for nearly three decades, go a bit mid-century, all to honor the many movies fans who love the Gamble House's "Back to the Future" cameo?
Of course.
And consider that other stops along the way, from Heritage Square Museum to the Lummis Home and Garden, will keep up the early 20th-century vibes, for those who like this event to stay closer to its Edwardian dress and design.
How you'll zing from one stop to the next, on May 20, is up to you, though do note that there is a free shuttle. Also? The DeLorean in front of the Gamble House must remain parked for the duration of the day, so no sliding into the driver's seat.
Well, the famous car will remain parked if it doesn't suddenly zip off into the past, or future, at a moment's notice. Which is always a possibility when a DeLorean is near.
Copyright FREEL - NBC Local Media