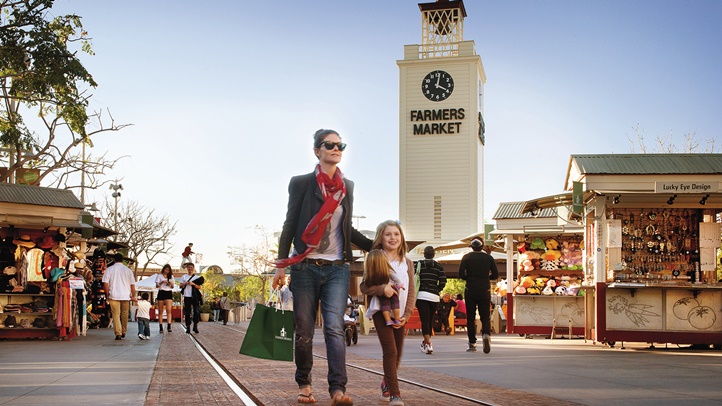 What to Know
March 5-29
Mondays through Thursdays
Several deals, offers, and discounts at market merchants
It's not as if we fully hole up, like hibernating critters, during the winter weeknights around Southern California.
For some evenings are still, if not exactly balmy, on the not-colder side, making dinner out with a pal a possibility, even if it isn't a special Friday or Saturday or Sunday night.
But come the week that Daylight Saving Time begins? And the month when spring starts? Hibernating humans emerge, even on weeknights, for fun reasons that go beyond their must-do list.
The Scene
What to do, where to go and what to see
Enter The Original Farmers Market, which understands that we often need an interesting impetus to emerge on a Monday or Tuesday night, and that a nice foodie deal will often draw us out.
Make that foodie deals, as in plural, for there are plenty to consider during March Market Madness.
The special happening, which is on each Monday through Thursday evening from March 5 through the 29th, spotlights a bouquet of eateries and shops at the Third & Fairfax favorite, eateries and shops that are offering a host of spring's-nearly-here discounts and offers.
As exciting as a three-pointer, on the saving-money front?
Look to Phil's Deli, where you can net a hot dog and fries for a fiver, or Loteria Grill, where the chile relleno de queso is nine bucks, or Magee's House of Nuts, which is offering nut butters, mmm, at 25% off.
These, and many other deals, are up on the March 5 to 15 list, and you can bet other nosh-ready, money-nice goodies will pop up during the second half of the month.
Don't forget your parking validation at one of the merchants you visit (the first two hours are free). And don't forget to stop by one of the "listed grocers" to enter for a chance at a $250 Farmers Market grocery shopping spree. "Winners will be chosen weekly," so hooray to that.
And while we're in our "don't forget" mindset, don't forget to "spring forward" on Sunday, March 11. That's the start of Daylight Saving Time, a sure indicator of lighter, brighter days, and nights, too.
So getting out to the landmark at Third & Fairfax, for delicious vittles, contest entry, and chances to save cash, in the evening, feels perfectly right come this spring-sweet moment on the calendar.
Copyright FREEL - NBC Local Media