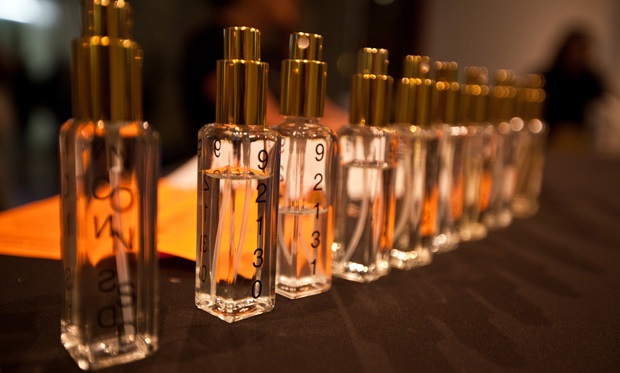 If you had to describe the smell of your neighborhood, would you start with a general fragrance -- the foggy-salty air that rolls in off the ocean in the morning -- or would you begin with a more specific scent, like the tortilla chips hitting the fryer down at the corner restaurant each day at 8 o'clock?
Smell is deeply subjective, and as twisted through with memory as a bougainvillea around a lemon tree, but every SoCaler can probably associate his or her own neighborhood with something that's piquant to the nose.
The Scene
What to do, where to go and what to see
And that's what Sillage, an upcoming event at the Santa Monica Museum of Art, hopes to explore. Helmed by artist Brian Goeltzenleuchter and the Institute of Art and Olfaction, Sillage will break down the odors and sniffs and aromas of Southern California, neighborhood-by-neighborhood.
The event will perfume up the Westside institution on Saturday, June 28. It is free.
But just how neighborhood-by-neighborhood are we talking here? There's a survey covering ten big areas throughout Los Angeles, including Hollywood and the Harbor Area. People are invited to fill out what fragrance they most associate with the area, thinking of it as a "scent-scape."
Indeed, the cities by the water may get more "briny" and "oceanic" labels, while Wilshire? Well, we'd have to go methane, all the way. (Courtesy of the La Brea Tar Pits, of course.) And, of course, a certain fiery condiment, and its memorable scent, has been in the news lately.
Your neighborhood, or one nearby, may be listed, so have a look-see, then turn your nose to the wind. Is that orange blossom you're detecting? A trafficky boulevard? Restaurant Row?
Copyright FREEL - NBC Local Media