Michelle Valles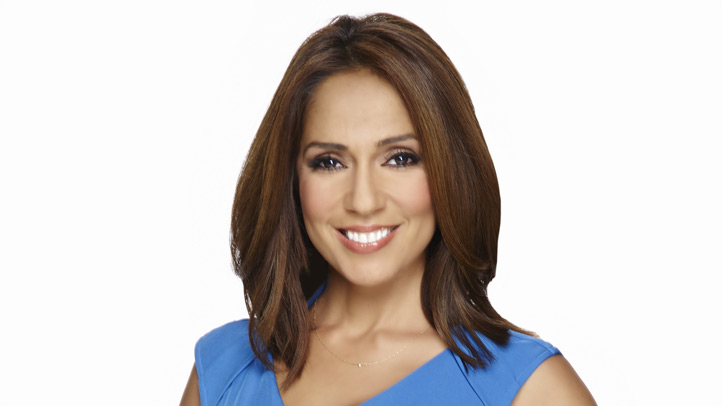 Award-winning journalist Michelle Valles is a general assignment reporter weekdays for NBC4's Today in LA and the NBC4 News at 11 a.m. She also reports for and co-anchors the weekend edition of Today in LA from 7:00 to 8:00 a.m.  She joined the station in 2012.
Valles covers breaking news daily and interviews authors, filmmakers, dignitaries, and other local experts to cover issues with more depth and clarity. She points to her coverage of Rodney King's death as one of her most memorable assignments at NBC4. She anchored the station's first breaking news report on that story, and continued reporting from the field until well into the evening the day the story broke.
Other career highlights include covering a two-part investigation on Americans being unfairly detained in a Federal Mexican prison; the notorious Juarez murders; Mexican orphanage conditions; U.S. Mexico border protests, hurricanes Katrina and Rita, Lady Bird Johnson's death and 9/11. She also was intrigued by her candid and exclusive interview with Willie Nelson regarding his marijuana use and his efforts to decriminalize the drug in the U.S.
Valles was voted Best Anchor by the Texas Associated Press, the Austin Chronicle and Rare Magazine. She was also part of the news team that won the Best Newscast Award from the Texas Associated Press in 2007 and was selected by the Austin American Statesman to be included in their prestigious Fortunate 500 List for community service for seven consecutive years.
In addition to her work as a broadcast journalist, Valles appeared nationally on the HBO Latino series Habla Texas, and was also the co-creator, writer and co-host of the hour lifestyle show Austin Live. Other ventures include acting and writing. Valles appeared in the ABC Family series The Lying Game, the feature film When Angels Sing and the musical A Ride with Bob. She also authored a column offering a woman's perspective on men's issues for the magazine, Austin Man.
Dedicated to community service, Valles served as a national ambassador for the Muscular Dystrophy Association (MDA), and co-hosted a number of locally-produced MDA Jerry Lewis Telethons. She has volunteered with a number of organizations that support children's educational programs and efforts to eliminate mental illness stigmas.
She is fluent in Spanish and an active member of the National Association of Hispanic Journalists.