John Cádiz Klemack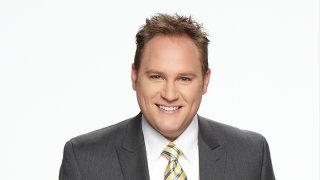 John Cádiz Klemack is a general assignment reporter and fill-in anchor for NBC4. He can be seen weekdays on the NBC4 News at 11 a.m., 4 p.m., 5 p.m. and 6 p.m. Joining the news team in 2008, he is lauded for his versatility and breaking news journalism skills.
Klemack has covered some of the highest profile stories throughout Southern California, across the nation and abroad. He was on scene to cover the tragic mass shootings in Parkland, Florida, Las Vegas, Nevada and El Paso, Texas. He reported from South Florida to cover the devastation of Hurricane Irma on the region, even filing reports for NBC4's sister-station, Telemundo. He has covered both Pope Benedict XVI and Pope Francis during their individual, historical trips to Mexico and was in San Bernardino County when the Dorner Standoff came to a peak. Additional news stories that reached national attention include his exclusive live reports from Cancun, Mexico when authorities found the body of a Hollywood producer's wife; the Aurora, Colorado Theater Shooting; and the tragic Oklahoma tornadoes.
He has been the lead reporter for the NBC4 award-winning news franchise, "Seeking Justice," which tells the stories of families torn apart by gang violence on L.A. streets, in the hopes of shedding new light on unsolved cases. He's also the lead for the NBC4 series, "Streets of Shame," highlighting the struggles of homelessness for those experiencing it and those elected to fix it.
Klemack has been honored with a number of industry awards, including the L.A. Press Club Award for his "Exclusive Continuing Coverage" of the Miramonte Elementary School child abuse scandal. He's the recipient of an Edward R. Murrow Award, Emmy Award, Associated Press Award for "Best Spot News Coverage" and multiple awards from the Society of Professional Journalists for "Best Reporter," "Best Spot News" and "Best News Series." He was also awarded "The Responsible Journalism Award" by the L.A. County Probations Officers Union.  
Prior to joining NBC4, Klemack spent four years as a reporter and anchor for KSTU-TV in Salt Lake City, Utah. While there, he covered the Elizabeth Smart kidnapping and the arrest and prosecution of polygamist sect leader Warren Jeffs. Before Salt Lake, he served as the morning news anchor and general assignment reporter for WOWK-TV in Charleston, West Virginia. He also worked as a statewide news correspondent for the station's three-affiliate network.
Klemack holds a Bachelor of Science degree in journalism from E.W. Scripps College of Journalism at Ohio University in Athens, Ohio. The son of a Polish-American father and Cuban refugee mother, he is bilingual, having spoken Spanish since his childhood in Grove City, Ohio. He is a member of the National Association of Hispanic Journalists, the California Chicano News Media Association and the Radio-Television Digital News Association.
When not working, Klemack enjoys time with his wife and their young twins. He's competed in the LA Marathon, the Malibu Triathlon and enjoys a nice round of golf every once in a while.