Your search for "Author: "Shanna Mendiola"" returned 3 results.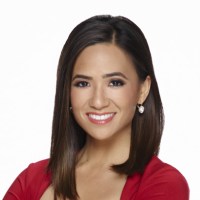 shanna.mendiola@nbcuni.com
Widespread heat warnings and watches will be in effect this weekend when many Southern California communities will see temperatures well into the triple digits. Had enough of the heat? Click here for a list of stay-cool strategies. Temperatures ramped Friday, reaching the low 100s — 6 to 8 degrees above normal — in the San Fernando and Antelope valleys by…

Light rain and misty conditions are in the forecast to start the week in Southern California. Clouds are locked in throughout most of the region Monday morning as temperatures run up to 10 degrees below normal in some areas.  The unusually cool May weather is due to a cold front triggered by a low-pressure system off Northern California. It has…

Temperatures in Southern California are soaring into the 90s and even triple-digits in some locations after starting the week in the 60s. A heat advisory goes into effect Friday for a widespread part of the region at 11 a.m. It's not expected to expire until 6 p.m. The drastic temperature change is due to ridge of high pressure building...